Eastwood calls out British government over lack of progress on Northlands Centre funding while Karen Mullan urges Robin Swann to meet Tamzin White
Colum Eastwood has criticised the British government over the lack of progress on funding for the Northlands Centre while Karen Mullan has encouraged Robin Swann to meet Tamzin White to discuss detoxification services in Derry.
Published 29th Apr 2021, 09:44 BST

- 3 min read
Mr. Eastwood said: "We are fifteen months on from the 'New Decade, New Approach' deal and the British government have refused to name a date that the funding will be delivered for the Northlands centre. Meanwhile, hundreds of people in the north west are struggling with addiction issues and our support services are buckling due to chronic underfunding.
"If the British government are really committed to helping those suffering with addiction in Derry and the North west, they need to put their money where their mouth is and provide funding for the Centre to the Northern Ireland Executive. I have contacted the Secretary of State for Northern Ireland requesting an urgent discussion to move this forward."
This week Sinn Féin MLA Karen Mullan asked the Health Minister Robin Swann about funding for addiction services in Derry.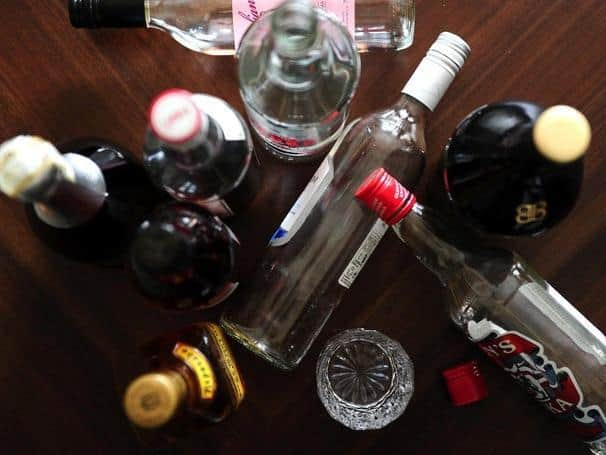 Mr. Swann said: "As an independent provider of tier 4 rehabilitation services, the Northlands centre is part of the regional network of tier 4 addiction services for Northern Ireland, providing counselling, inpatient treatment and aftercare counselling services, along with support counselling for families, to achieve recovery for those with alcohol and drug addictions. Northlands offers a range of addiction treatment services, both residential and within the community, for individuals, couples and families with drug and alcohol problems.
"Most of its services are provided in its purpose-built facilities in Londonderry, with outpatient counselling services also operating in Coleraine and Magherafelt."
Ms. Mullan said: "I thank the Minister for his extensive answer. I also thank him for agreeing to meet Tamzin White, who recently lost her mum. You will hear from her about the lack of detox services in the north-west region, particularly for females, and the real impact that that has.
"The Minister responded to me earlier about the New Decade, New Approach commitment. He said that funding will be decided by a joint board of the Secretary of State, the deputy First Minister and the First Minister. Will the Health Minister take forward, to that joint board, the message that this is a commitment that needs to be funded and that it should be a priority?"
Mr Swann: said: "I thank the Member for her point. As I said earlier, there are a number of funding shortfalls in the 'Addressing Northern Ireland's unique circumstances' section of 'New Decade, New Approach'. It is anticipated that the level of funding that is made available will not be sufficient to cover all the areas set out in 'New Decade, New Approach'.
"As I said, however, it is my understanding that the specific projects that the funding aims to support are determined by a joint board that includes the Secretary of State and the First Minister and deputy First Minister.
"To date, my Department, the Health and Social Care Board and the Public Health Agency have not been involved directly in that process, but we would welcome any further investment in substance use services. That investment must be in line with the identified need and the priorities for service development within the strategic commissioning and planning processes."
Mr. Eastwood has written to Brandon Lewis MP to request an urgent meeting and update.