People in North can expect to die younger than in 26 Counties with gap widening
People in the North can expect to die younger than their counterparts in the 26 Counties as societal outcomes, welfare and living standards continue to diverge between the jurisdictions.
Published 18th May 2023, 13:11 BST

- 3 min read
Updated 18th May 2023, 13:11 BST
Experts from the Economic and Social Research Institute (ESRI) laid bare the implications of partition for citizens in the North during a briefing of the Oireachtas Joint Committee on the Implementation of the Good Friday Agreement (GFA).
ESRI director Professor Alan Barrett said: "In 2018, life expectancy at birth in Ireland exceeded that of Northern Ireland by 1.4 years.
"We cannot be definitive about what is driving this gap. A broad range of factors, including income, education and access to healthcare services, determine life expectancy in a region.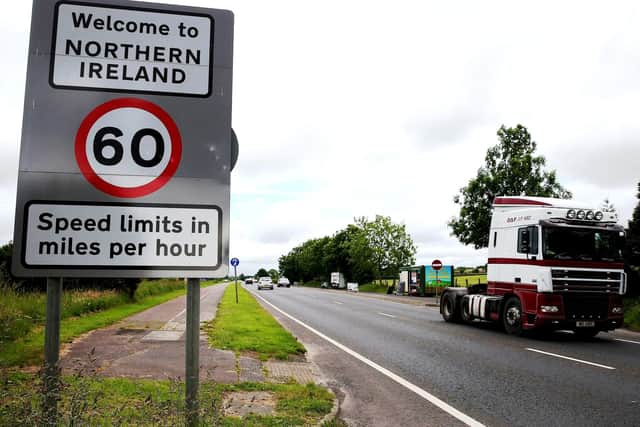 "As such, differences in life expectancy across countries can be interpreted as a cumulative measure of differences in general welfare and living standards. The set of figures seemed to come as a surprise to very many people."
The stark assessment follows the revelation in the 'Journal' at the end of March that male life expectancy among poorer Derry men has fallen again.
Male life expectancy in Derry/Strabane's most deprived areas over 2019-21 was 71.1 years – 6.2 years less than the Local Government District average (77.3 years).
It means life expectancy for poorer men in Derry is lower than the average life expectancy (both sexes) in North Korea (73), Libya (72) and Syria (72), according to World Bank figures.
Dr. Adele Bergin, referring to the gap between the two jurisdictions in 2018, said: "A whole range of things go into determining life expectancy in a region.
"Factors including economic growth, people's incomes, access to healthcare and educational attainment combine to give life expectancy in a region.
"One of the things we were particularly struck by is that, going back 20 years, life expectancy in NI was close to or above that in the Republic.
"We have seen life expectancy continue to increase in the South and a gap has emerged. We cannot say for sure what is driving it. All of the factors we have mentioned, from healthcare to income and everything else, combine to give us that. We do not have data for NI for more recent years."
Dr. Bergin noted the pandemic had resulted in life expectancy falling across Ireland and Britain.
"The other day, I was looking at some of the statistics on life expectancy for Ireland and the UK contained in OECD data covering the first part of the pandemic and one of the things we have seen between 2019 and 2020 is that life expectancy in Ireland fell by 0.2 years.
"That is a fall, which is not a great thing to see, but life expectancy in the UK fell by a year between 2019 and 2020. That is what the most recent data show, which illustrates the stark impact of the pandemic. However, I digress.
"We do not have the same data for NI for recent years. They are just not available. One of the reasons we really like this life expectancy measure is that it tells us something about everything and the cumulative difference in living standards and welfare between the two jurisdictions. When we see that gap, we know it reflects an overall gap in living standards, opportunity and all of that kind of thing."