Bumper choir competitions to kick-off Feis Dhoire Cholmcille 2023
A bumper entry for this year's choir competitions at Feis Dhoire Cholmcille will herald the start of the 2023 feis season.
Published 28th Mar 2023, 17:07 BST

- 3 min read
Updated 28th Mar 2023, 17:07 BST
Following on from the hugely successful centenary feis in 2022, no fewer than 14 separate choirs will take to the stage to contest the choir grades at St Mary's College on the city's Northland Road on Tuesday, April 4.
Feis Secretary, Aisling Bonner said: "We are delighted that so many of the city's schools have entered this year's choir competitions. It's the biggest entry in that section for quite a few years and it shows that the dedication and commitment of teachers and pupils alike to taking part in Derry Feis is not only constant, it's actually on the rise.
"In fact, we have also attracted entries for competitions such as the action songs and school's history competitions that haven't seen entries for a few years. And again, that is a tribute to those schools and teachers that have taken the time to get involved."
"During our centenary year, schools were still getting back on track after Covid so it's particularly pleasing to see them return this year in such strength. We are also lucky to have access to a wonderful venue such as St Mary's College who have supported us completely in recent years and I'd like to thank them for that."
While traditionally the choral section of Derry Feis was a mainstay of the institution during Easter Week, the choir competitions have been held during Holy Week for several years now.
In the early decades of the last century, vaunted choirs such Burke's choir and McCabe's choir perhaps not only set the benchmark of quality but through their participation paved the way for future choirs to live up to their exceptional standards.
Formed in the early 1970s, the Colmcille Ladies Choir who are synonymous with Derry Feis for many reasons are still sought after for performances to this day. Chair of the choir is Ursula Clifford who is also the Registrar of Feis Dhoire Cholmcille.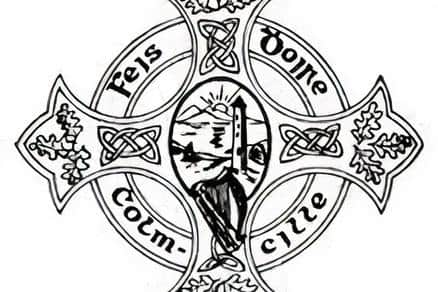 She said: "The Colmcille Ladies Choir will be performing at the reception of Hume -Beyond Belief at the Guildhall on April 7. It's an event to mark the 25th anniversary of the Good Friday Agreement focusing on the lives of John and Pat Hume.
"John wasn't just a politician for Derry, he also loved to showcase the culture and talents that the citizens of Derry had and of course an integral part of that is still Derry Feis. So, it's fantastic to see so many young choirs lining up to take part this year in the choir competitions. It shows that the lineage of choral tradition exemplified at the feis is going from strength to strength 101 years on from it's foundation."
Pat MacCafferty, Feis Music Secretary who will oversee the competitions said: "From 1922 onwards the choral competitions have been a bedrock of the feis and it's great that so many schools and their young people will have the chance to take part. Apart from the competitive element, just taking part gives young people so much confidence and the chance to look back in later years and say they took part in the feis."
This year's choir competitions begin at 10.00 am on Tuesday, April 4 at St Mary's College, Northland Road and everyone is welcome to attend and watch what promises to be an excellent day of choral music.
All other disciplines of Feis Dhoire Cholmcille take place as normal during Easter Week (April 11th-14) at the Millennium Forum and The Playhouse, Artillery Street. The syllabus of events and timetable is available to view or download at www.derryfeis.com.