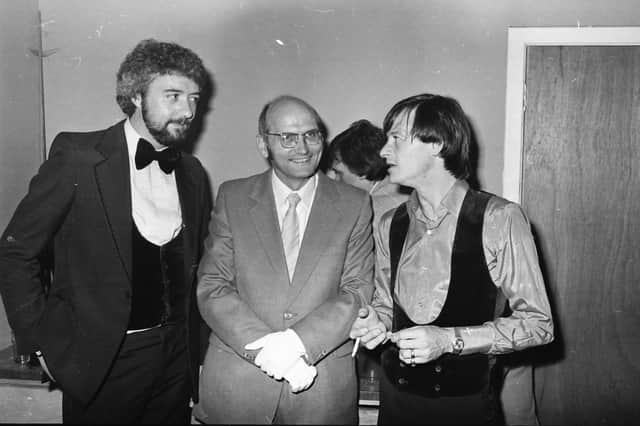 Jimmy Herron, from Derry, who was referee at an exhibition game between John Virgo and Alex 'Hurricane' Higgins in Carndonagh in June 1982.
NOSTALGIA: Derry and Inishowen in pictures - June 1982
In June 1982 people gathered in the Long Tower Church to pay the traditional tribute to Derry's patron saint on his feast day and also to extend a warm-hearted welcome to members of the Discalced Carmelite Order; work to transform the Redcastle Hotel into a Grade A hotel which offered sports, recreational and residential facilities among the best in Ireland were completed; and it was reported that Derry's new bridge could be completed by Christmas 1983, and in use in early 1984. As ever the 'Journal' photographers were on their beat.
Tuesday, 7th June 2022, 1:12 pm