Police officer says oveflowing bank of food donations reflects Derry far better than street disorder
A Derry police officer has shared a photograph of an overflowing collection of foodbank donations in Sainsbury's and said it represents the city far better than the ugly scenes of disorder witnessed over the past week.
Tuesday, 6th April 2021, 5:24 pm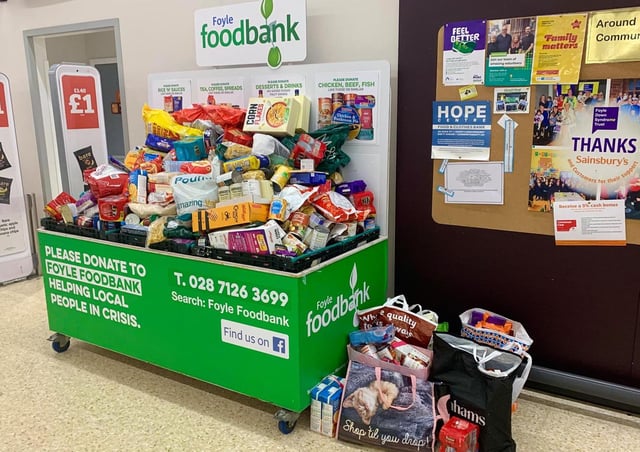 A massive collection of foodbank donations in Sainsbury's.
"At a time when the world is seeing Derry Londonderry on the news for all the wrong reasons I had to share this picture I took today when I was in Sainsbury's grabbing my lunch," the unnamed officer said.
"For me it's not pictures of petrol bombers and estates on fire that represent our City. It's pictures like this."
Last December the crowdfunding firm GoFundMe confirmed that Derry was the most generous city in the United Kingdom while Ireland was the most generous country in the world based on per capita donations in 2020.
Today one local police officer said: "A city of people so generous that the Foodbank donation area is beyond capacity and overflowing to the space around. Words in the background jump out like 'Family Matters', 'Community', 'Thanks' and 'Hope'.
"For those from not around here don't judge the City on the actions of a few. This is a city full of charity, service, acceptance, joy and generosity."