RETRO PHOTOS SPECIAL! Derry Feis in 1976 and 1977
A super new book from the Derry Journal featuring hundreds of photos of Derry Feis from back in the day is due to hit the bookshelves next week. Here we take a look at some of the pics from our 1976 and 1977 archive. Be sure to get your copy of the book!
Friday, 24th June 2022, 12:12 pm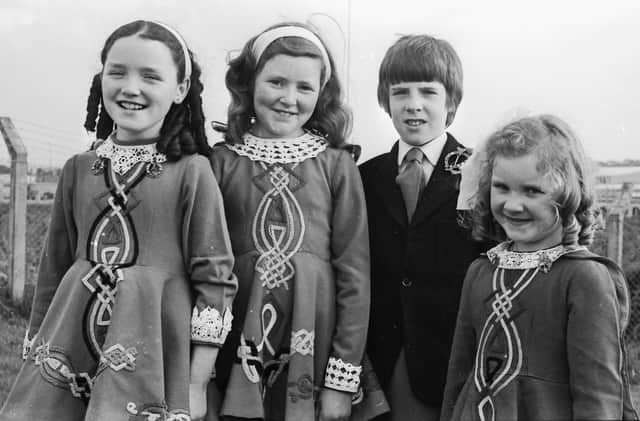 1976... Prizewinners in the dancing competitions. From left are Majella McKeever, Breideen Murray, Colm Colhoun and Martina McIntyre.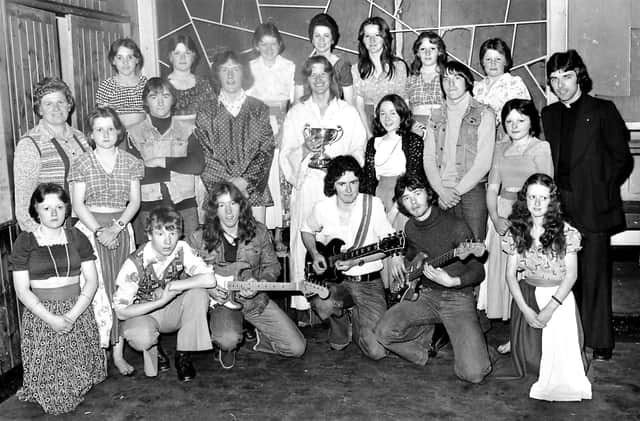 1976... Members of St Eugene's Youth Club who presented an extract from 'Jesus Christ Superstar' which won the Fleming Cup.
1976... Pupils from Thornhill College who competed in Feis Doire Colmcille.
1976... Prizewinners in the girls' duet (u-13). From left are twin sisters Terri and Ronni Coyle, who were the winners, Ann Healy and Maria Doherty, who were second, and Fiona Kelly and Margaret Hegarty, who were third.
1976... From left are Anne Marie Joyce, first in violin solo (u-12), Marie Wilson, first in any set dance (u-12), Grainne Donnelly, first in woodwind solo (u-16) and Nuala Bryce, first in poetry (u-10).
1976... St Columba's Girls' PS, Long Tower, winners of the sacred music (primary schools) at the Feis.
1977... Steelstown PS, winners of the group mime competition on any subject with an Irish theme.
1977... Prizewinners in the girls' vocal solo (7-8) years are, from left, Marie Louise O'Kelly and Sharon Moore, who tied for third place, Toni Harkin, runner-up, and Isabel Hickey, the winner.
1977... Competitors in the Irish dancing competitions.
1977... The 3rd Derry St Eugene's Girls Guides, joint winners of the 'Bonfire Dance' competition. At front, from left, are Ann Harley, Grainne Davidson, Fiona O'Connell and Mary Bryce. Centre are Marie Crowley (leader), Sharon Ennis, Geraldine Crowley, Donna McGeady, Helen McDaid and Kay Harley (leader). At back are Paula Holloway, Margaret Rooney, Margaret McDaid and Sinead McKinney.
1977... The Colmcille Ladies' Choir, winners of the ladies' choir competition. Pictured centre is conductor, Patrick Carlin.
1977... Championship winners in the dancing competitions at Feis Doire Colmcille. Mary Heraghty (seated) was winner of the senior girls' category. Standing, from left, are Colm Colhoun, minor boys' champion, Pauline Melaugh, minor girls, Shaun Toland, senior boys, and Mairead Coyle, junior girls.