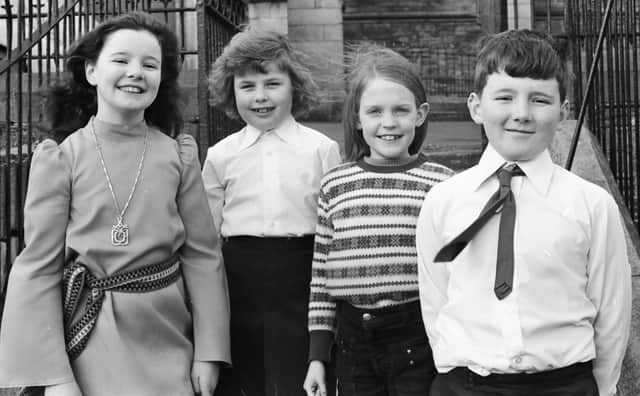 1979... Prizewinners at Feis Doire Colmcille. From left are Deirdre Crossan (verse-speaking, 8-10), Margaret Clarke (verse-speaking, 7-8), Moira D'Arcy (verse-speaking, 8-9) and Eamon Crossan (cello, under 11).
RETRO PHOTOS SPECIAL! DERRY FEIS IN THE 1970s
These old photos from the archives of the Derry Journal feature some of the winners from Feis Doire Colmcille in the 1970s. The Feis is, of course, just about to celebrate its 100th birthday. It has always had a special place in the hearts of Derry people. Here's to another 100!
Tuesday, 12th April 2022, 12:51 pm