Friday's Child - Bronagh Healey
This week's Friday's Child is Bronagh Healey.
Friday, 19th March 2021, 5:46 pm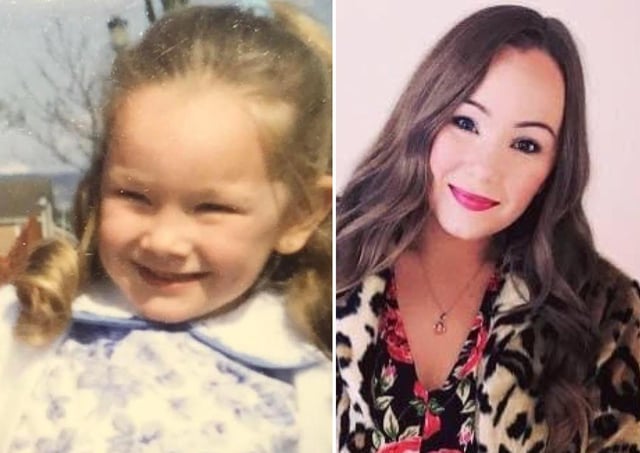 The 32-year-old is originally from Galliagh. She grew up in Moss Park, the youngest of five daughters. She currently lives and works in Manchester.
Bronagh is a past pupil of St. Mary's and graduate of University of Ulster and now works as a senior security lead - specialising in changing human behaviours and cultures through education and awareness.
She also has her own personal development coaching business, called B.He.Li, where she empower clients to live life by design. Bronagh is a massive Celtic fan, bookworm and loves eating out.
How would you describe yourself?
Honest, hardworking and always up for a laugh.
Happiest childhood memory?
Pulling the sofa up close to the fire on winter nights and watching movies and eating treats with my mammy, daddy and the girls.
The Fun Factory Indoor Play Centre - play frame assistant .
'A Place Called Here' by Cecila Ahern.
Favourite television 
programme?
Any of the David Attenborough series - 'Our Planet', 'Planet Earth', 'Life On Earth', 'Seven Worlds One Planet'.
She believed she could - so she did.
Favourite method of relaxation?
Reading - I love getting lost in a book!
Favourite holiday destination?
Santorini, but New York is my favourite City, after Derry of course.
Who would you most like to meet?
Alan Turing, his mind and life story fascinates me.
People who are two-faced.
Paul my boyfriend, family time, oh and pizza.
What human quality do you most admire?
Authenticity, I love people who are unapologetically themselves.
What human quality do you least admire?
What has been the most embarrassing thing to happen to you?
During a charity event the host asked me to introduce myself and where I was from, I say, 'Hello my name's Moss Park and I'm from Bronagh Healey.' There were lots of laughs.
What was the worst thing to happen to you in your life?
Losing my best friend Kathryn in a car accident.
What is your greatest fear?
Regret, I don't want to get old thinking I wish I had of or what if...
What has been the high point of your life to date?
Finding out we're having a baby. Baby due September 2021. No amount of success, money or material things could amount to this feeling.
How would you like to be remembered?
As the woman who never gave up pursuing her dreams.
What is your most treasured possession?
Not really a possession - but time for me is the greatest gift of all, wether we are giving our time or receiving someone else's.
If you won the lotto what would you do with it?
Help as many people as I could and travel the world.
If you could be granted one wish in life, what would you ask for?
For Kathryn, my best friend, back.
If you could write your own epitaph what would it be?