Derry Journal Editorial: Gaza - A bloody disgrace: Baby boys and girls dying and power players still won't say 'ceasefire'
'Thank you to the Irish people for being on the side for justice, for humanity'. So spoke the Palestinian ambassador to Ireland Dr Jilan Wahba Abdalmajid at the Sinn Féin ard fheis last weekend. We should be proud of that, and we should continue to say it loud and clear: Not in our name.
Watch more of our videos on Shots! 
and live on Freeview channel 276
Visit Shots! now
Not in our name the carpet bombing of innocent people trapped in a densely populated strip of land their families were forced to flee to after being evicted from their homes. Now Palestinians are being forced to flee again. But they have nowhere to go as the bombs rain down around them.
Not in our name the hundreds of thousands being denied access to medical aid, safe water sources and food.
Not in our name nurses and doctors trying to treat patients in hellish conditions and having to watch little babies and other patients losing the fight for life because there is no fuel to power the machines and no medicines them alive. It could have been avoided. It could have been stopped. And it should have been. Just imagine if this was happening at Altnagelvin Hospital. Or Letterkenny University Hospital.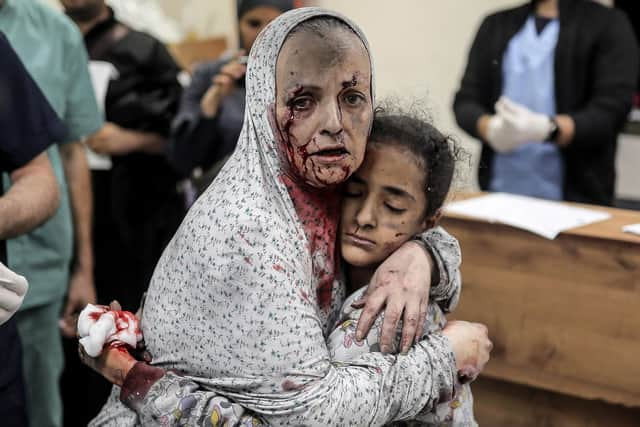 In Gaza nowhere is sacred; nowhere is safe, not hospitals, not churches, not mosques, not UN facilities. It has to stop.
Irish people have long stood with the people of Palestine and are, generally speaking, more aware than most of their plight.
We have condemned, rightly, the horrific killings in Israel on October 7. We have condemned the terrible ordeal of families around the world waiting for news of loved ones taken hostage into Gaza. And we have condemned, rightly, the horrific killing of civilians in Gaza and the West Bank since, and long before, October 7.
We have condemned the bombings, the killings, the trauma inflicted on an impoverished, dispossessed and imprisoned people.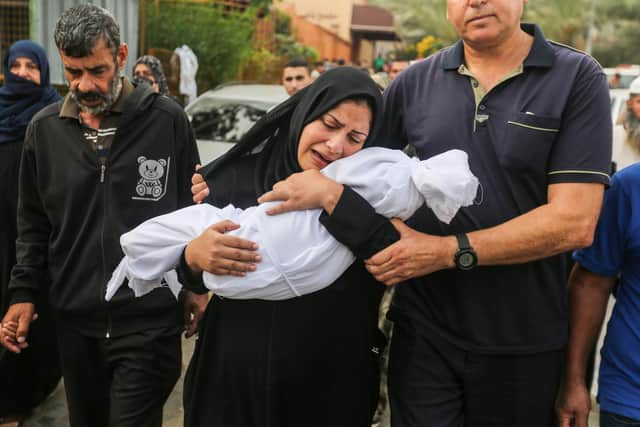 And we must condemn too the people in high offices around the world who had it and have it in their gift to speak out and apply pressure, but stay silent. Shame on those who have shown themselves morally bankrupt by refusing to bring themselves to utter these simple words: Ceasefire now
One life matters no less than any other.
We cannot, and will not, be silenced on this. By speaking out, Irish people and those in positions of leadership here have become outliers in Europe but history will judge that we were right to do so.
We must all do what we can to apply pressure for an end to this bloody nightmare and bring the death and destruction to an end.