Next time you have a cup of tea, spare a thought for some people
In this article, Sister Deirdre Mullan, originally from Derry and now based in New York, highlghts the abuse of vulnerable tea-pickers
Published 28th Feb 2021, 13:22 BST

- 3 min read
Lent is that time of year when typically many of us think outside the box and cast our eyes to those more vulnerable.
This year, I have been blessed and challenged in my work to focus on tea-pickers - groups of very vulnerable, mostly poor women and girls who, day in and day out, go into the tea gardens to harvest the tea leaves we all use for that comfortable cup of tea.
In Ireland, both North and South, it is customary to give people a cup of tea when they come to visit and, although Covid 19 has paused our usual pattern of drop-ins to say hello to family and friends - a practice usually accompanied by a cuppa - this information might be an opportunity to think about the tea picker.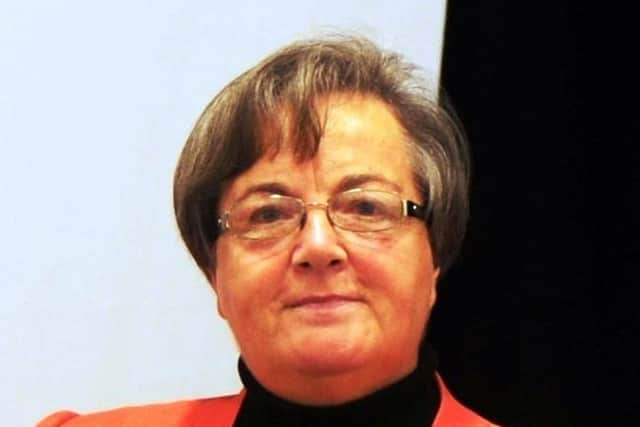 As a trustee of ARISE - the anti-slavery and anti-human trafficking organisation which works on the ground monitoring, supporting and providing basic essentials for the tea pickers and their families - we have noted that, because of the pandemic currently enveloping the globe, our work supporting and assisting those on the front lines has increased. Why? Because the traffickers and people smugglers are currently very active, targeting vulnerable people.
Just a few months ago, the reality of people smugglers was brought to our doorsteps when a cargo with 39 Vietnamese nationals, two as young as 15, were found suffocated in a container as they were being transported to what they had hoped would be new lives in Britain.
The case cast a shocking new light on the lengths migrants will go to reach Britain and Europe - and the gangs exploiting their misery.
The threat from people smugglers and human traffickers has increased over the past 12 months and sometimes goes unnoticed as people are consumed with staying safe during the pandemic.
Pope Francis addressed this issue recently when he addressed the abuse of tea pickers. He shared the heartbreaking plight of the indigenous Khasi and Garo people of Bangladesh.
Responding to reports of traffickers moving into areas where our organisation is active, we have been able to actively intervene to help. Often conditions are so poor that parents become targets of modern-day slave traders who offer $50 for a child.
Because of their crushing poverty and total inability to provide for their children, many parents "sell" their children to these human traffickers who promise a "better life" for them; but they often end up as victims of exploitation and abuse.
During the ongoing Covid-19 pandemic, which has shut down the tea garden work in various parts of the world, the tea pickers, many of them young girls as young as 15, who harvest tea for markets all across the globe, have found themselves out of work, cut off from their families with no access to food or supplies.
Thanks to the quick action and rapid response of ARISE, the workers are being provided with safe shelter, food and face masks, as well as being taught about how Covid-19 spreads and how to prevent it.
So, perhaps, the next time you reach for the kettle and make that cup of tea, pause and spare a thought for those who have brought this comforting beverage to us.
○ Sister Deirdre Mullan has worked at the UN and UNICEF for nearly 18 years.