10 things to do in Derry this week
There's so much on this week of June 27 to July 3.
Friday, 24th June 2022, 1:40 pm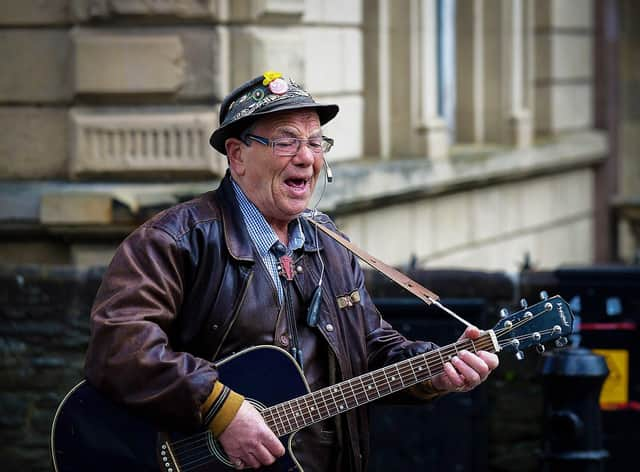 A busker plays in the city centre busy with shoppers. DER2119GS – 006
What will you be doing this week?
Celtronic returns for the 22nd year with an amazing lineup of the best electronic music artists performing at venues across the city of Derry. The line up so far includes Nile Rodgers & Chic, DVS1, Paula Temple, Henrik Scharz and so many more that are yet to be announced. More info at www.celtronicfestival.com
Dementia Friendly Tea Dance Thursday 30th April. Dementia Friendly Tea Dances are back! They are held once a month in the Studio Theatre in teh Millennium Forum. The tea dance is free with an afternoon of entertainment and music provided by Dougie Breslin. Booking for our 2022 Tea Dances is now open, booking is essential. Places are limited – Telephone 028 71264455 (Option 1) to book and advise of any dietary requirements
Stendhal Festival is a music and arts festival which takes place each year in the stunning, scenic surroundings of Ballymully Cottage Farm, Limavady. Celebrating all things creative this years programme is jam packed! June 30 - July 2.
1st - 11th July 2022. The New Gate Fringe Festival will include a unique blend of music, drama, art, comedy, storytelling, poetry recitals, film screenings, exhibitions, historical tours and debates. Year on year the edgy and impressive programmes have celebrated the rick cultural heritage of our city and region and has become one of the highlights of the summer.
Vale Centre Schools out Disco, age 11-15. Vale Centre, Greysteel. Friday 1st July. Celebrate finishing the school year in style with DJ CUSH on the deck. Tickets at www.thevalecentre.co.uk
After recent smash hit musicals such as 'Grease' and 'Hairspray', The Grove Theatre Group is back again with another high energy, all singing, all dancing musical in the form of 'Disney's High School Musical'! June 29-July 3 in the Millennium Forum.
The Centre for Contemporary Art (CCA) Derry has partnered with DASH Arts to become one of the host venues for 'We are Invisible We are Visible' (WAIWAV); a UK-wide one day event highlighting the work of D/deaf, Disabled and Neurodivergent artists on Saturday 2 July 2022.
Strolling Through Ulysses! is a one-man show that tells the fun-filled story of Bloomsday - June 16th 1904 - the iconic day around which James Joyce's Ulysses is based. Written and performed by Robert Gogan Strolling Through Ulysses! guides you through the curious events and quirky characters of Ulysses - humorous, entertaining and revealing! In the Playhouse and online on 1st July at 8pm. Tickets: £12 to watch in theatre / £10 to watch online
Chicken Box Comedy night in Bennigans every Thursday. Free in to the bar or watch the whole show online for £3.99 (£1.99 Early Bird Discount.) Starts at 8.30pm.
Sandinos Quiz night hosted by John O'Neill. Every Monday night from 10pm.