Ash Wednesday: A Prayer for Lent as Derry Diocese preparations begin for Easter 2023
The Derry Diocese has shared a prayer for Lent ahead of Ash Wednesday this week.
Published 21st Feb 2023, 12:13 GMT

- 2 min read
Ash Wednesday marks the start of the Lenten season and traditionally in the Catholic faith in Ireland this is observed by receiving ashes – from the Palm Sunday fronds of the previous year- in the form of a cross on the forehead.
This is accompanied by the words 'Dust you are and to dust you shall return', a quite from the Book of Genesis in the Old Testament. The Derry Diocese also advises that there is an obligation to fast on Ash Wednesday, and traditionally this involves one main meal and two light meals in the course of the day, and abstinence from meat on this day.This long held act of fasting applies to those between the ages of 18 and 59 years but not to those who are sick, and the law of abstinence obliges all Catholics over the age of 14 years.
The Diocese states: "On Ash Wednesday, we begin again our Lenten journey of renewal and conversion.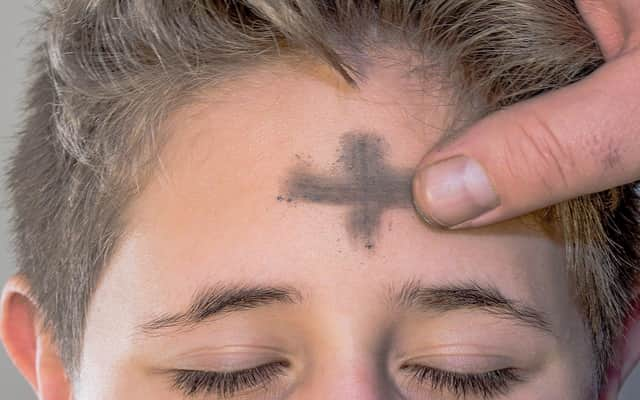 "We pray that Lent 2023 will be a journey of renewal for families, for the community, and for the world."
Important dates for this year are Palm Sunday - 2 April; Holy Thursday - 6 April; Good Friday - 7 April and Easter Sunday - 9 April.
Ash Wednesday Masses in Derry City
St EUGENE'S CATHEDRAL: Mass times for Ash Wednesday at St Eugene's Cathedral are 8.00am; 10.00am; 1.00pm and 7.30pm.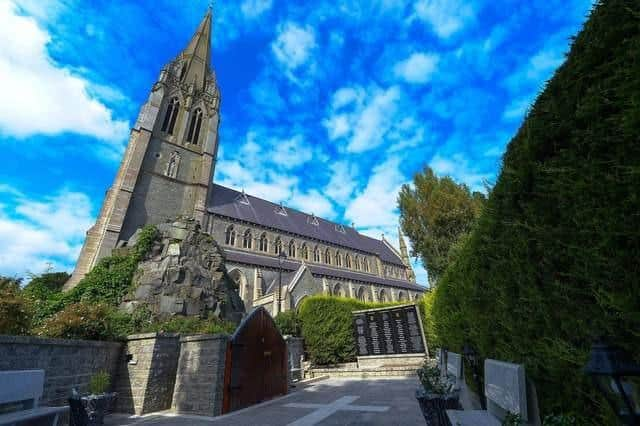 ST MARY'S CREGGAN: Mass times at St Mary's Church in Creggan will be at 7am, 10am and 7.30pm.
THREE PATRONS: Mass Times for Ash Wednesday in the Parish of the Three Patrons are as follows: 730am 10am and 6pm St Patrick's Pennyburn; 930am 1230pm and 630pm St Brigid's Carnhill; 11am and 715pm St Joseph's Galliagh.
WATERSIDE & STRATHFOYLE: Mass times for Ash Wednesday in the Waterside are St Columb's Church 7:15am*, 10:00am & 7:30pm; Church of Immaculate Conception 9:15am, 6:00pm; St Mary's Oratory 11:00am; St Oliver Plunkett's Church 9:15am, 7:00pm (*extra mass at 7:15am weekdays during Lent in St Columb's Church).
ARDMORE: Weekday Mass times at St Mary's Church, Ardmore is at 10am daily.
ST COLUMBA'S LONG TOWER: At St Columba's Long Tower Church, ashes will be blessed at the 7.00am Mass and distributed at the 7.00am, 10.00am and 7.30pm Masses.
HOLY FAMILY: At Holy Family Church, Ballymagroarty ashes will be distributed at 10am and 7.15pm Masses.
STEELSTOWN: Mass times on Ash Wednesday at Our Lady of Lourdes Steelstown will be at 7.45am, 10am and 7pm.
For other parish mass times check local parish bulletins, websites and social media.
The Prayer for Lent is as follows:
Loving Father,To prepare for His mission of proclaiming Yourkingdom to the worldYour Son Jesus was guided by Your Holy Spirit to thequiet of the desert.In these Lenten days, I pray that I will be guided bythat same Spirit,to a place of renewal in my heart and mind, so that Iwill seek opportunities fordaily personal prayer, personal sacrifices and acts ofkindness.With Your help, may I too be truly prepared to share in the story of the passion,death and resurrection of Jesus Your Son, our Lord.