Derry Journal Editorial - Refugees in Ireland: A hundred thousand welcomes?
Today people across the world will celebrate their Irish ancestry and heritage on St Patrick's Day and the global nature of those celebrations speaks to the millions who were forced to leave this country due to poverty, starvation and persecution.
Published 16th Mar 2023, 11:00 GMT

- 2 min read
For centuries, so many left their family, friends, all they ever knew to try to survive in other lands. Many of them left from Derry's quayside. They sent what little they could earn back home and the rock piles found on various local hillsides remember those who travelled far away never to return.
Those men, women and children who made that heartbreaking and often perilous trip like as not would encounter hardship, misery, alienation and discrimination at their destination point. But there was kindness too in some of those host countries, a cead mile failte of sorts and many would overcome hardship and make a new life for themselves.
The thriving Irish communities in England, Scotland, the US, Australia and Europe are also testament to how the diaspora from our small island banded together to help raise each other up.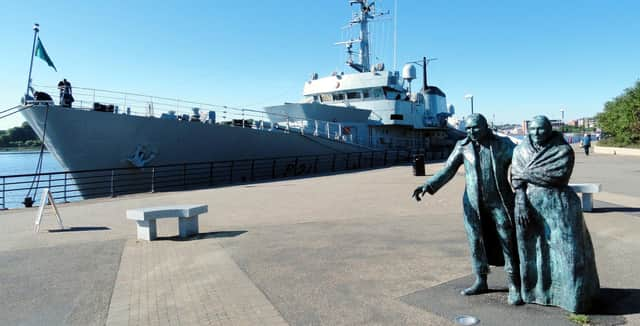 We have seen them enrich the cultural and infrastructural landscape of those countries and help make them the powerful, relatively wealthy nations they are today.
Today, we see refugees and other migrants fleeing war, persecution and extreme poverty coming to our part of the world. Men, women, children so desperate and in such reduced circumstances that they would risk death to get here.
Like our ancestors, they have been forced to leave behind their loved ones, their home and their countries and entered into the unknown.
Sometimes with just the clothes on their backs.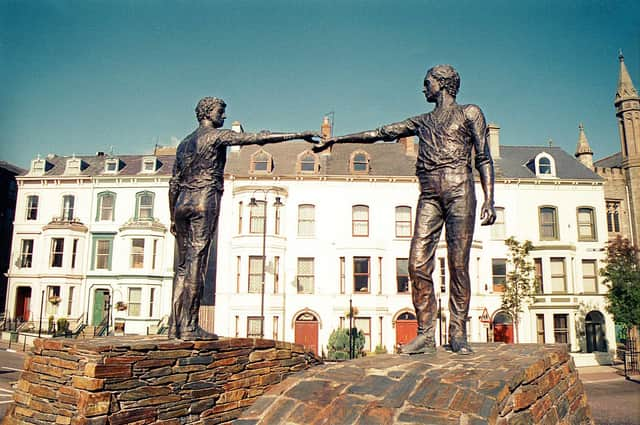 But today some of those donning the shamrocks would have us turn these fellow human beings away. Anti-refugee and anti-migrant sentiment can fester like mould. We have seen it all before, and we should know better. Shame on them.
To those who have made Ireland their home over the past year, this is your day too. Cead mile failte.