Derry Mayor hosts Homelessness Inclusive Health Workshop
The Mayor of Derry City and Strabane District Council Cllr Sandra Duffy, this week hosted a Homelessness Inclusive Health Workshop.
Published 26th May 2023, 12:10 BST

- 3 min read
Updated 26th May 2023, 12:10 BST
The event was aimed at assisting organisations and institutions across the Council area to respond to the health and wellbeing needs of people who are homeless and experiencing social exclusion from health and social services.
It was organised in conjunction with Ulster University, Northern Ireland Housing Executive (NIHE), the Healthy Living Alliance and local General Practitioners, was held in the Main Hall of the Guildhall this week and attended by academic, statutory, community and voluntary partners from across a wide range of support services.
Mayor Duffy described the event as a great success. Extending her thanks to everyone who participated and attended, she said it was fantastic to get representatives from across the Council area together to discuss this important issue.
The Mayor, whose chosen charity for her Mayoral year is First Housing Aid and Support Services, is no stranger to the issue of homelessness having worked in the sector for many years and fully aware of the issues and challenges facing people who find themselves homeless.
"Today's workshop was an excellent opportunity for partners to come together to openly talk about this issue and to look at ways on how we can work more collaboratively to respond in a more positive manner to assist people in our communities who are homeless or experiencing social exclusion."
"Those attending the workshop heard from a variety of speakers from across several agencies about the level of support that exists and what more can be done to protect and support vulnerable people in our society who are homeless or who are at risk of being homeless. By coming together at this workshop we were able to share experiences, and learn from one other on how we can identify opportunities to improve the services on the ground."
Mayor Duffy added that the re-location of the School of Health Sciences and the new Medical School at the Magee Campus at Ulster University presents huge opportunities for the city and district to create opportunities for genuine and far-reaching collaborations that will provide better health and well-being outcomes for those who are homeless or facing challenges with accommodation.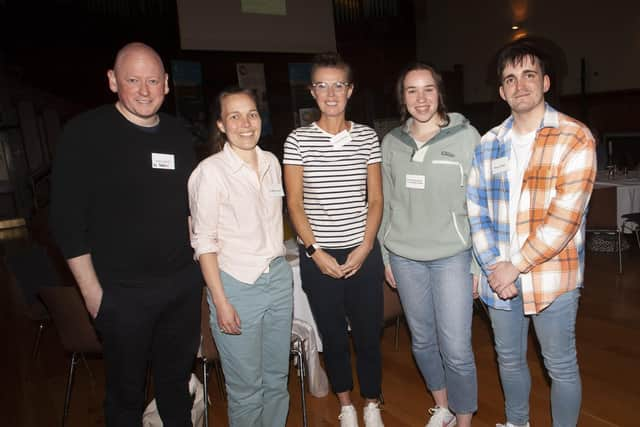 The workshop explored how Podiatry, Occupational Therapy and Physiotherapy students and other disciplines, could collaborate with local support services to expend outreach services to the most vulnerable sections of the community. The workshop heard from a variety of local experts from the community, academic and statutory sectors as well as the personal story of a local person who has lived the experience of homelessness and the challenges they faced in availing of support.
A series of group discussions were also facilitated as part of the workshop, the feedback from which will be fed into a wider action plan.
Professor Patricia McClure, Associate Head of the School of Health Sciences at University of Ulster, Magee Campus, said: "The workshop today provided a fantastic opportunity to start the conversations about Inclusion Health within the curriculum and how our students and staff could contribute to improving the health and wellbeing of people who are homeless and facing social inclusion within our local communities. The enthusiasm from all stakeholders to explore these opportunities and engage in taking this work forward was inspirational."
Housing Executive West Area Manager, Eddie Doherty, said: "This was a worthwhile event where stereotypes around homelessness were dispelled, and an accurate picture of the current situation was presented to stakeholders and the wider community.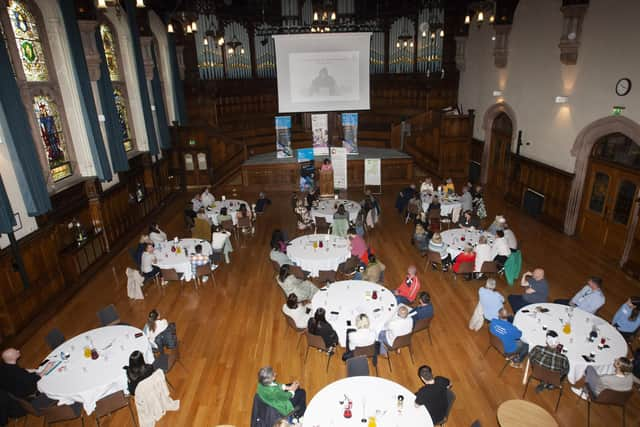 "Collaborative events like this help encourage conversations and shared experiences. Everyone who needs homeless assistance is treated with dignity and respect, often in challenging and stressful circumstances. Collaborative working and demonstrating mutual understanding is an ideal way to help support vulnerable people through such an uncertain period of their lives."
Concluding, Mayor Duffy said she hoped the workshop would not only help to establish and build relationships between the key partners but would also explore opportunities for all stakeholders to shape the focus of and priorities for homelessness services across the region.
"Everyone has a right to a home that is safe and secure and it's important that we work together to do all we can to reach out to provide the support needed to people in our community who are faced with this issue. By working together we can make a real difference to the lives of our most vulnerable in society."