Eastwood calls for immediate island-wide Covid-19 coordination
SDLP leader Colum Eastwood has repeated his call for island-wide Covid-19 coordination following the publication of the Irish Government's roadmap for reopening society.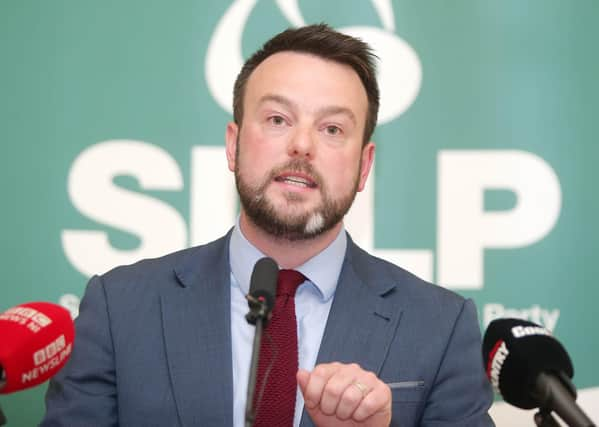 The Foyle MP branded divergent strategies across the island as 'incredible' this far into the crisis and said Ireland cannot afford to be an "A/B test".
He added: "It is very difficult to listen to Taoiseach Leo Varadkar announcing a comprehensive strategy for reopening society and businesses less than a mile down the road while our Executive is still publicly squabbling about garden centres.
"We are too far into this crisis not to be learning the lessons about coordination that are critical to preventing transmission and saving lives.
"We were led to believe that the signing of a Memorandum of Understanding between the Chief Medical Officers in both jurisdictions was a mark of much closer cooperation. What is the point if the strategies continue to diverge significantly?
"Ireland cannot be an A/B test. The Executive and the Irish Government need to come together and implement an island-wide approach to testing, tracing and isolation immediately. The First and deputy First Minister need to make a joint statement on the way forward."