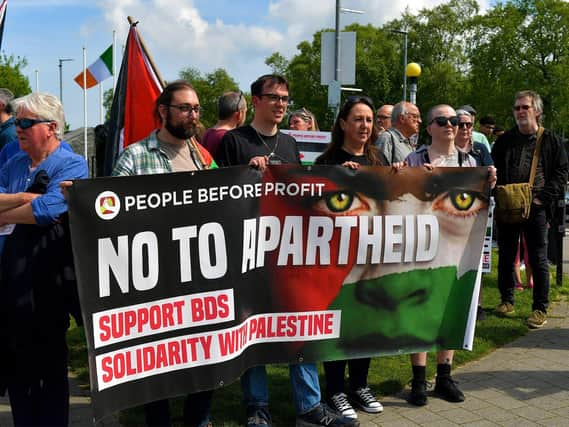 Nakba 75 years on: Rally in Derry in solidarity with Palestine
A rally to mark the 75th anniversary of the Nakba – the Palestinian disaster of 1948 – was held in Derry city centre at the weekend.
Published 15th May 2023, 10:04 GMT
Updated 15th May 2023, 10:05 GMT
The rally at Free Derry Corner organised by the Derry branch of the Ireland Palestine Solidarity Campaign (IPSC).
The 'Nakba' – which comes from the Arabic for 'disaster' – refers to the displacement of hundreds of thousands of Palestinians after the Palestinian war.
Photos by George Sweeney / Derry Journal.