Eastwood presses Sunak on 'public sector rescue' package for waiting lists and pay
Colum Eastwood has urged Rishi Sunak to bring forward a 'public sector rescue package' to ease health waiting lists on which a quarter of the population of the North find themselves.
Published 24th May 2023, 12:56 BST

- 1 min read
Updated 24th May 2023, 13:03 BST
The SDLP leader also asked the British Prime Minister to tell the DUP to 'get back to work'.
"One quarter of the population of NI are on a health waiting list, our workers are on strike for fair pay, and our public finances are in a mess," said the Foyle MP in the British House of Commons on Wednesday.
"Will he give a commitment that the Treasury will immediately begin work on a public sector rescue package so we can transform the health service and ensure that our public sector workers are given a decent wage?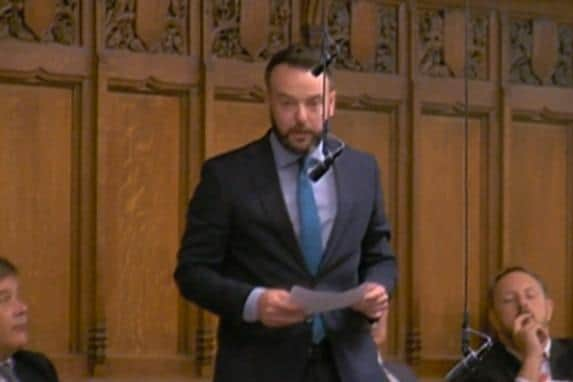 "And will he join with the people of NI, Mr. Speaker, in telling the DUP to get back to work now?" he asked.
Mr. Sunak replied: "I firmly believe that NI is governed best when governed locally and I agree wholeheartedly with him that the major challenges that he raises can only be properly addressed by the restoration of the institutions.
"But I also understand the immediate and pressing concerns he raises and that's why we have prioritised health in the NI budget for this year with £20m of more funding and I know my honourable friend will be an important contributor to the conversation that the Secretary of State [Chris Heaton-Harris] is having to embark on public service reform and restore the Executive."