Jeremy Hunt announces £3m to tackle paramilitarism and £40m for greater participation at third level
British Chancellor Jeremy Hunt has allocated an extra £3m to tackle paramilitarism in the North in his Spring Budget 2023.
Published 15th Mar 2023, 16:41 GMT

- 1 min read
Updated 15th Mar 2023, 16:41 GMT
He has also allocated up to £40m to increase participation in third level education across the North.
The increase expenditure is on top of a £130m increase in the North's 'block grant' that has been triggered via the Barnett formula.
"I am allocating up to £3 million to extend the Tackling Paramilitarism Programme and up to £40 million to extend further and higher education participation," he told MPs while announcing his budget in the British House of Commons on Wednesday afternoon.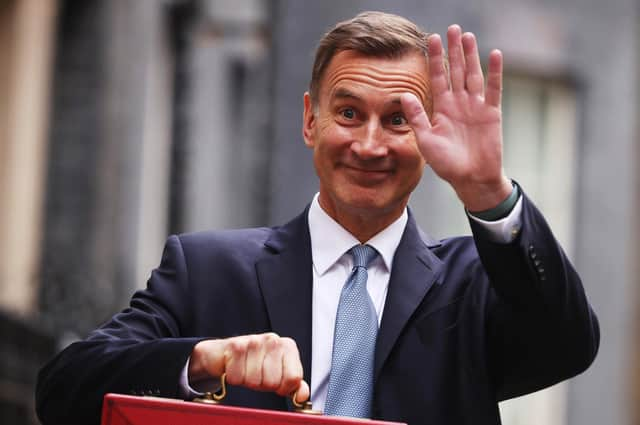 Mr. Hunt's budget document, which was published on Wednesday states that the £3m allocation will extend the Tackling Paramilitarism Programme enable the 'programme to continue its positive work to tackle paramilitarism in Northern Ireland and strengthen community resilience'.
The existing Executive programme is administered by the Department of Justice.
It has included: Aspire, which targeted marginalised men who are most susceptible to paramilitary/criminal influence
The Paramilitary Crime Task Force (PCTF) - a Law Enforcement Task Force consisting of the Police Service of Northern Ireland (PSNI), The National Crime Agency (NCA) and Her Majesty's Revenue and Customs (HMRC)
Community safety and Engagement - local interventions that enhance problem-solving around issues impacting on the community, and that promote engagement with, and visibility of, policing.
Enhancing the Learning and Wellbeing Outcomes of People in Separation - delivering a curriculum of learning and training opportunities to support better outcomes for prisoners in separation.