Tánaiste's Derry/Dublin airlink and A5 comments 'positive' but 'concrete action' needed, says Mac Lochlainn
Sinn Féin TD Pádraig Mac Lochlainn has called on the Tánaiste to back up his 'positive words' about reinstating the Derry-Dublin air link and the upgrade of the A5 with 'concrete action'.
Published 2nd May 2023, 15:40 BST

- 2 min read
Updated 2nd May 2023, 16:05 BST
Micheál Martin acknowledged the 'infrastructure deficit in the north west' during exchanges in the Dáil last week.
He also noted how the A5 has been 'bedevilled' by objections and the all-island rail review held up by the lack of an Executive, whilst expressing support for a Derry-Dublin air link.
In response, the Buncrana-based Sinn Féin TD said 'Donegal people need more than just words'.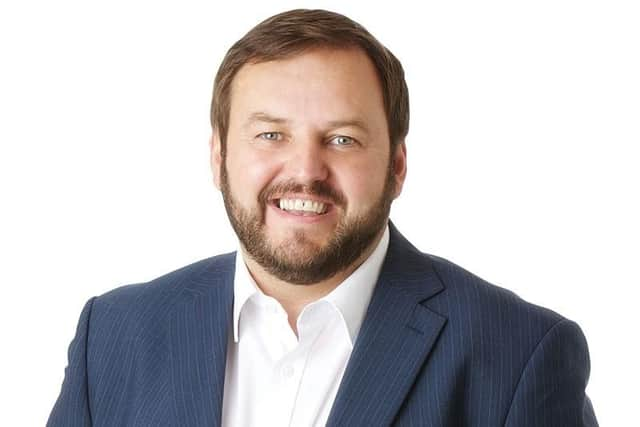 Deputy Mac Lochlainn said: "I welcome the Tánaiste's words, but we need more than just words in Donegal and the North West of Ireland. When you look at the map of transport links on the island of Ireland, be it roads, rail or air, the sheer neglect of this region and our people is palpable.
"In the 2006 St Andrews Agreement, at Sinn Féin's behest, the Irish government committed to co-fund the huge A5 upgrade project linking Donegal, Derry and West Tyrone to Dublin. That key financial commitment has been substantially watered down over the years.
"There is now a renewed energy and determination and a grass roots campaign to get the A5 upgrade up and running at last and I am calling on the Irish government to honour the pledge it made back in 2006 and to recommit to equally co-fund this vital project along with the British government and the Stormont Executive."
Deputy Mac Lochlainn said it is over a decade since the Irish government removed funding for the Derry to Dublin air link.
He added: "Sinn Féin has repeatedly called on government after government since to reinstate the funding for this important service to reflect the fact that 40% of the passengers using the City of Derry Airport every year, are from Donegal.
"But also, to boost tourism and job creation in our region with flights able to connect from around the world into Dublin airport and on to Derry Airport and vice versa. Micheál Martin's words in the Dáil on Thursday were encouraging but we need action."
He urged the Tánaiste to 'ensure that the Derry to Dublin air link is reinstated as soon as possible and funded by his government'.