Ulster University launches Good Friday Agreement 25th anniversary programme
A large scale commission by French circus act Compagnie XY, a youth journalism project in memory of Lyra McKee, and an art exhibition featuring images of key figures including John Hume are included in Ulster University's Good Friday Agreement 25th anniversary programme.
Published 9th Mar 2023, 17:29 BST

- 2 min read
Updated 9th Mar 2023, 17:30 BST
The university also proposes a tourist summit in Coleraine to look at 'the boost to tourism delivered because of the peace dividend and what's next for the positioning of Causeway Coast/Northwest region'.
Marking the 4th anniversary of the murder of celebrated writer and journalist, Lyra McKee, AS Level pupils from 80 schools across the Foyle Learning Community and Strabane will gather at Ulster University's Derry campus to explore the role of journalism and creative writing in contributing to peace building and nurturing reconciliation.
At this 'Finding your voice - Lyra's Literary Legacy' event on April 19, participants will consider Lyra's legacy and her own journey to find her voice, as they channel their own thoughts and find their own ways of expression.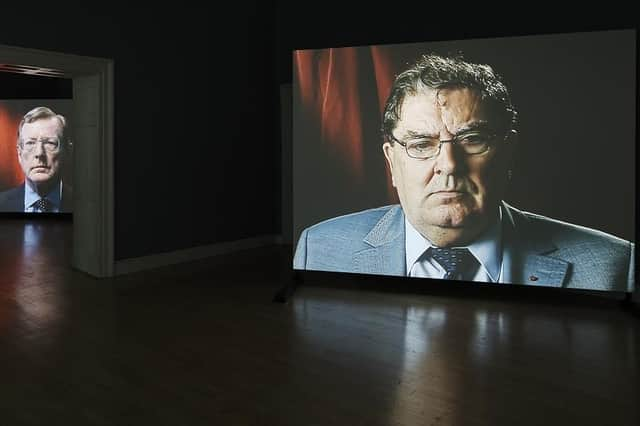 Following the world-leading Compagnie XY's surprise appearances in September 2022 for Les Voyages Derry, this spectacular contemporary French circus company has since been collaborating with artists and communities across the city to develop a new work for 2023.
Celebrating the physical and spiritual resilience of citizens here over the last 25 years, this will be a World Premiere of a new work by a globally famous modern circus troupe of 20 acrobats working with local artists and communities in a collective civic attempt to lift each other up in August 2023.
Part of the IWM 14-18 NOW Legacy Fund, the project is co-produced by In Your Space Circus in association with Circusful.
'The Open and Beyond - fair winds, fairways and fine fayre' is a tourism summit which will take place on June 1.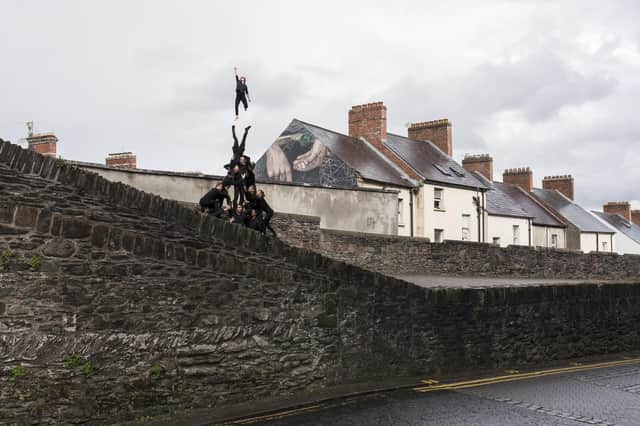 UU and the Londonderry and Causeway Chambers of Commerce will jointly host an innovative tourism summit on the Coleraine campus, bringing together diverse partners and thought leaders to look at the boost to tourism delivered because of the peace dividend and importantly, examine what is next for the Causeway Coast/Northwest region and the positioning of its unique offer.
AGREEMENT, a standout work by the artist Amanda Dunsmore, will be hosted in the Atrium space at the enhanced Belfast Campus.
Featuring 14 epic-scale video portraits of community and political leaders behind the 'Good Friday' Agreement sitting in silence; community groups and the public are invited to reflect and converse on their own experiences of conflict, peace and of the Agreement itself.
Featuring many familiar faces from Nobel Laureates John Hume and David Trimble to Northern Ireland Women's Coalition leaders Monica McWilliams and Pearl Sagar, the artwork will also present the World Premiere of a new digital portrait of Mo Mowlam using machine learning processes and broadcast archive.
These silent portraits will allow visitors an opportunity to consider their own reflections on the last 25 years.
Professor Paul Bartholomew, Vice-Chancellor, Ulster University announced: "Across our research, teaching and community engagement, our varied programme marking 25 years since the Belfast Good Friday Agreement will reflect on the remarkable resilience of our community in sustaining peace, engage with all sectors on the work still to do and prepare the next generation of leaders to see it through."