Line of Duty blunder reveals famous actor will join police drama on Sunday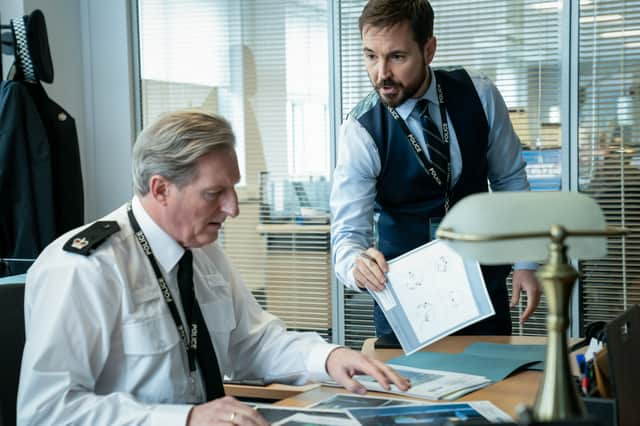 A famous actor will be joining popular drama Line of Duty this Sunday after a plot twist was accidentally revealed online.
The BBC has reportedly launched an urgent investigation after the apparent blunder by staff at BBC Maestro - which sells online screenwriting courses.
The error revealed the identity of the celebrity who will appear in episode five of season six, but The Sun has chosen not to name them.
It comes after the BBC yesterday announced that Anna Maxwell Martin would be returning to the show as Detective Chief Superintendent Patricia Carmichael.
How did the error happen?
After each episode of the hit programme, BBC Maestro shares clips from the show on social media with writer and creator Jed Mercurio talking about his thought process behind the plot.
However, this week users were able to access a trailer for the upcoming episode which included scenes featuring the new actor and a plot twist.
The newspaper reports that the actor's face could be seen on a database being searched by AC-12's Detective Inspector Steve Arnott, played by Martin Compston.
How Jed Mercurio reacted to the blunder
Mr Mercurio told the newspaper: "The outstanding detective work of eagle-eyed Line of Duty fans has been awarded a glowing commendation from the gaffer himself, Supt Ted Hastings.
"Their call-up papers for AC-12 are in the post!"