Best women's pyjamas UK: our favourite ladies sets, including silk PJs, boy shorts, linen pyjamas and more
A great pair of pyjamas will instantly boost your mood. Here are the best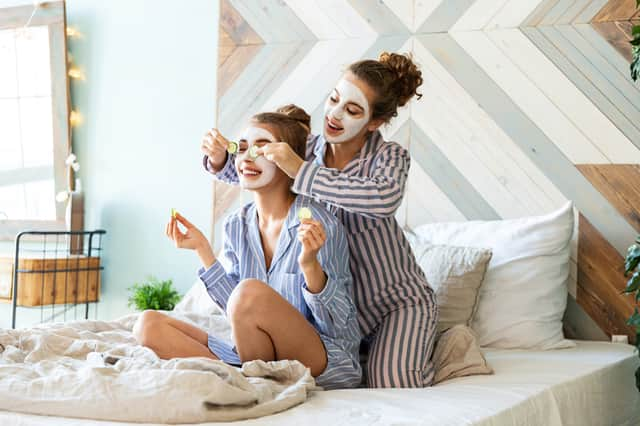 This article contains affiliate links. We may earn a small commission on items purchased through this article, but that does not affect our editorial judgement.
"I always think a day where you never get out of your pyjamas is a win," said Mark Hamill, proving the actor has the same reservoir of wisdom as his counterpart Luke Skywalker.
Be it in anticipation of bed, a day of leisure about the house, or, in these work-from-home times, for a day sat at the laptop - put on a stylish pair of PJs and you'll feel instantly more relaxed.
No more are we limited to checked flannel PJs (which are, we assure you, an enduring classic, but not for every occasion).
Rather, it's possible to lounge like a silver screen goddess in a pair of silk or satin jim jams, shift effortlessly from bedwear to streetwear with funky linen sets, or don sweetly sexy boy short pyjamas, ideal if you want to conduct a subtle seduction of your beloved.
Whether you want to feel divinely louche as you read the weekend papers, snuggly as you watch telly in the evening, or delightfully cosy before heading to Bedfordshire - a new set of pyjamas will ready you for relaxation.
Here, then, are our favourite sets on the UK high street.