Derry City's Europa League tie in doubt due to Lithuania's Covid-19 restrictions
DERRY CITY's Europa League tie against FK Riteriai has been thrown into doubt after the Lithuanian government imposed new quarantine restrictions on those travelling to the country from Ireland and the UK.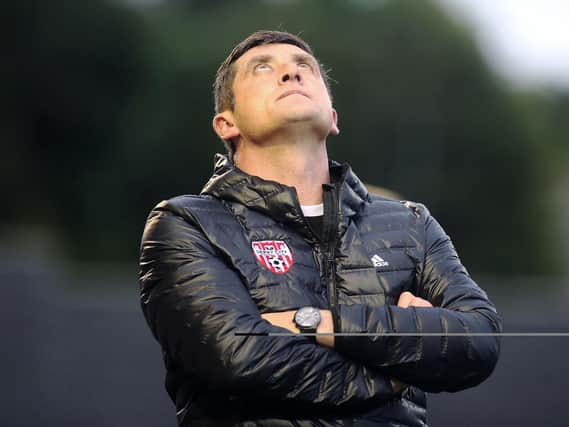 The Candy Stripes are scheduled to play FK Riteriai in Vilnius next Tuesday, August 25th and the game was given the green light when the draw was made as Lithuania was on Ireland's 'green list'.
However, the Lithuanian government updated its list of countries most affected by the coronavirus infection on Monday which came into effect as of yesterday, August 18th with the addition of five countries deemed 'virus-affected' and where 'Covid-19 incidence rate exceeds 16 cases per 100,000 population in the last 14 days'.
Therefore those travelling from both the UK and Ireland will now be expected to self-isolate for 14 days upon arrival in Lithuania.
"Given the deteriorating epidemiological situation in Denmark, Ireland, Greece, United Kingdom of Great Britain and Northern Ireland, these countries have been put on the list of affected countries," read a statement from Lithuania's department of health.
"Persons who have returned or arrived from countries on the list of countries most affected by coronavirus infection or who have travelled through the affected countries shall be deemed to have been exposed to the virus.
"Persons arriving from or via the affected countries are required to self-isolate.
City's Europa League tie may now have to be moved to one of UEFA's neutral venue hubs, however, exceptions could be provided for and a decision has not yet been made by European football's governing body regarding the tie.
A spokesperson for Derry City Football Club stated that, as far as the club is concerned, the match is on until they are told differently although 'discussions are continuing with the relevant authorities'.