Ruaidhri Higgins is tailor-made for Ireland coaching role says ex Derry City teammate Barry Molloy
FORMER Derry City skipper, Barry Molloy believes his old teammate, Ruaidhri Higgins is tailor-made for a role in the Republic of Ireland senior coaching staff.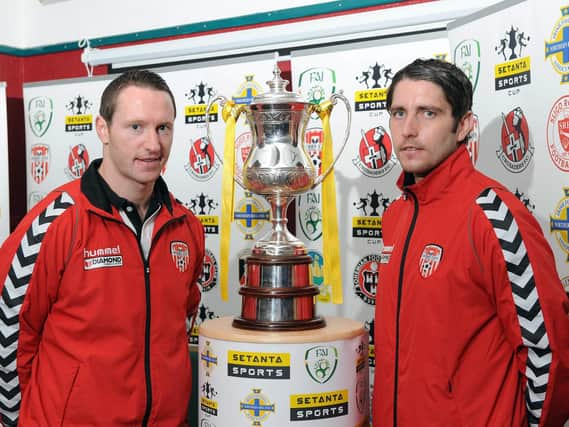 Currently Dundalk's assistant manager, Higgins is contracted to the Co. Louth club until the end of the year but looks set to move to the international set-up as an opposition analyst and scout once compensation has been agreed with the Lilywhites.
It's a chance to reunite with his former manager at both Derry and Dundalk and Molloy claims he isn't surprised Higgins has been approached by Kenny as he believed the Limavady native was always destined to go on and coach at the top level of the game.
"People probably didn't give Ruaidhri the credit he deserved as a player," said Molloy. "But Mark Farren, Gary Beckett, wingers, they all loved playing when Ruaidhri was playing because he could pick them out from any distance. He was a great footballer and great reader of the game.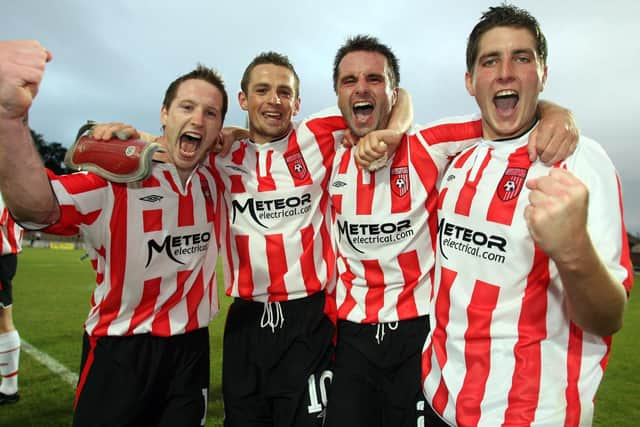 "Even speaking to him you could tell he loved football and loved studying it. The fact he's gone into coaching and management is no surprise because he always had that brain about him.
"He's always had a love for the game and has studied it. When he spoke to you about football it was always stuff you never realised."
Higgins always had a close relationship with Kenny and Molloy believes it's a relationship which will only strengthen in the Ireland senior set-up.
"It was probably easier for Stephen to go and get an ex-Republic of Ireland international in, someone like Robbie Keane would've been an easier transition but it just shows you he appreciates the work Ruaidhri has done in the last couple of years.
"I think Ruaidhri has always had this relationship with Stephen where Stephen always used to ask him about opposition and formation, even when Ruaidhri was just 21. I used to listen and know he would always make a coach or a manager. Obviously he has worked hard and there's no better man for it."
And should Higgins get the job, Molloy believes it will be a fantastic advertisement for the League of Ireland.
"Obviously Stephen trusts Ruaidhri as well which helps but it gives a lot of people in the League of Ireland that confidence they can go the same route as Ruaidhri and make a big impact in Irish football.
"There's a lot of talk of Stephen coming in and changing the way they play and giving players belief to play more attractive football. So I think having Damien Duff and Ruaidhri and people like that in they probably see football the same way as Stephen does.
"Obviously Stephen wants to surround himself with people who he trusts but obviously people who have the same ideas as well.
"It's definitely a confidence booster for the league."