The Royal British Legion defend James McClean's stance on Remembrance poppy
The Royal British Legion has offered its support to Stoke City and Ireland winger James McClean for 'exercising his right to choose not to wear a poppy."
Friday, 19th February 2021, 3:20 pm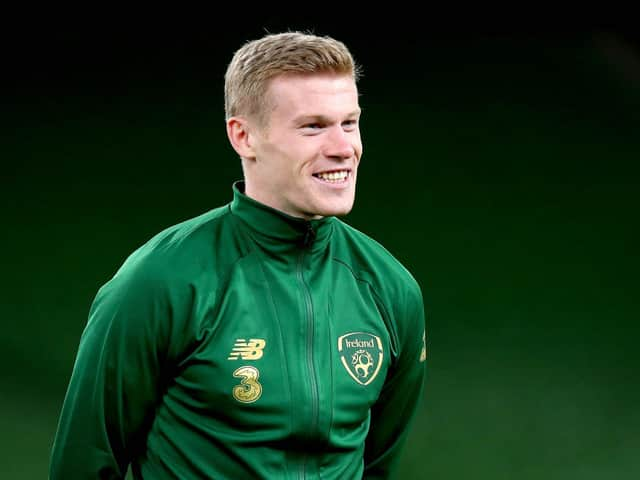 James McClean has refused to wear a poppy since 2012.
The armed forces charity which sells poppy symbols around the UK in the build-up to Remembrance Day in support of British war veterans, condemned the abuse McClean and his family have suffered over the past nine years.
"At the Royal British Legion we believe that discrimination, hatred and abusive behaviour in any form have no place in our society and should not be tolerated," a statement said.
"The poppy is a universal symbol that represents sacrifices made in the defence of freedom, and so the decision to wear it must be a matter of personal choice.
"To insist that people wear a poppy would be contrary to everything that it stands for. We offer our full support to James for exercising his right to choose not to wear a poppy."
James and his wife, Erin this week spoke out about the constant abuse they've suffered which included threats directed at their children.
Responding to Erin's tweet about their ongoing battle, the Royal British Legion said the behaviour from those who issued threats was 'inexcusable'.
"We are so sorry you have faced this hatred and abuse," read the tweet. "We believe wearing a poppy is a personal choice and targeting someone for not wearing a poppy goes against everything it stands for. This behaviour is inexcusable and we in no way condone or endorse this.
"We offer our full support to James, you and your family in him choosing not to wear a poppy. This discrimination has no place in society."
Erin replied thanking the charity for their support; "Thank you so much for reaching out with your support. For us it has never been about disrespecting the wearing of the poppy and people's choice to do so. We really appreciate it."