Colum Eastwood wrote to Mike Ashley to ask him to take on Derry Debenhams site
Derry MP Colum Eastwood says he wrote to Frasers Group owner Mike Ashley a fortnight ago asking him to take over the Debenhams site at Foyleside Shopping Centre.
By Kevin Mullan
Published 15th Dec 2020, 13:34 BST- 2 min read
Updated 15th Dec 2020, 13:38 BST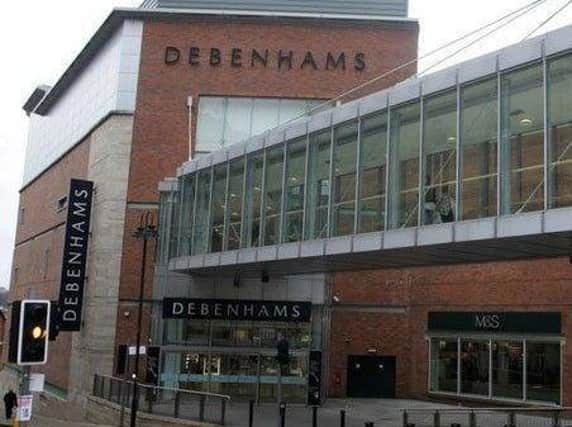 He said the announcement that Sports Direct International plc have indeed acquired the anchor building was a boost for the city.
"On December 3 I wrote to the CEO of House of Fraser, Mike Ashley, following the news of the collapse of Debenhams in Derry to ask that he consider taking over the Debenhams site in Foyleside. I am glad that the decision has been taken to acquire the site.
"In the current economic climate, the creation of 200 jobs is welcome, but these must be jobs with good paying conditions and those who lost their jobs from the Debenhams closure must not be side-lined."
"I would ask in any future dealings between Debenhams and the Frasers Group which seeks to establish a retail offering in Foyleside, that trained staff who were employed at Debenhams are re-employed, should they wish, in the new Frasers offering so that workers and their families are protected and do not lose out," said the SDLP leader.
Mr. Eastwood said the Stormont Executive must provide support for any Debenhams workers who are eventually made redundant.
"The drastic decline of Debenhams since April has put a lot of undue stress and worry onto workers. In April I wrote to the Department for the Economy when Debenhams had gone into administration to find out what support the Executive will provide to the workers.
"In response, the Department stated that If official notice of redundancies is received, the Department for the Economy's Careers Service can provide one to one support to all of the employees who are affected.
"Derry's city centre has already seen a decline this year with many businesses closing due to the coronavirus. Frasers will play an important part in the retail offering in Derry. Today's announcement is welcome, but these jobs should not be looked on as additional jobs as they replace those lost by the closure of Debenhams. The Executive and the Department for the Economy need to work with industry and unions to develop an all-encompassing, town centre development plan."