Derry COVID-19 positivity rises to 15.6%
The Derry and Strabane COVID-19 positivity rate has risen to 15.6% per cent, according to the Public Health Agency's Weekly Epidemiological Bulletin published this afternoon.
Thursday, 8th July 2021, 2:56 pm
The highest test positivity in the north occurred in Derry and Strabane (15.6%) during week 26, the week to July 4. This was a significant rise from 10.5% the week previous.
The north's proportion positive in week 26 was 8.3%, an increase from 5.2% in week 25. This is lower than the peak positivity of 26.4% reported across the north in week 53 (December 27, 2020 – January 3, 2021).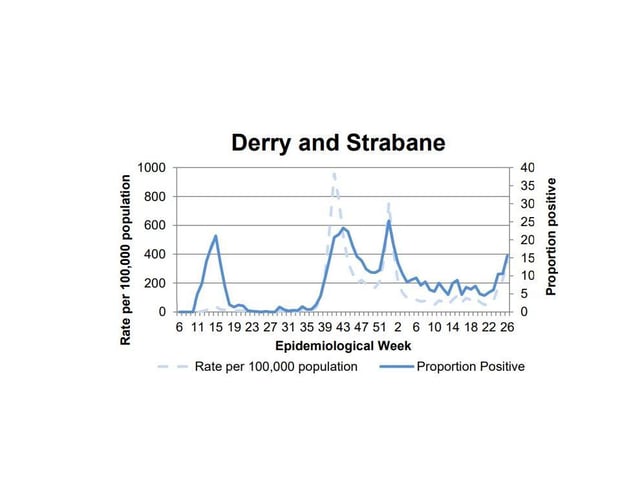 A chart tracking the positivity rate in Derry/Strabane.
The weekly bulletin shows that the highest case rate per 100,000 for week 25 was once again posted in Derry/Strabane.
Derry and Strabane had the highest rate in week 26 compared to other Local Government Districts (346.1 per 100,000 population). The overall for the north rate increased from 79.5 to 138.8 per 100,000 population between weeks 25 and 26.