Tom Black compares waits of 18 months in England to 8 years in North, warns of GP closures
Dr. Tom Black laid bare the dire state of the local health service during a briefing of MPs this week comparing waiting lists of 18 months in England to queues of eight years in the North.
Published 25th May 2023, 10:45 BST

- 3 min read
Updated 25th May 2023, 10:57 BST
The Derry medic also warned the Northern Ireland Affairs Committee how 30 GP practices across the North are now in crisis.
Dr. Black told the committee how last June the British Medical Association NI, of which he is chair, forewarned that 20 local doctors' practices were in crisis and explained that 16 of those subsequently handed their contracts back to the Department of Health.
"We don't need to tell you what the funding is like. You have seen the documents that came to you. The funding is a situation - you can't run a health service on that funding.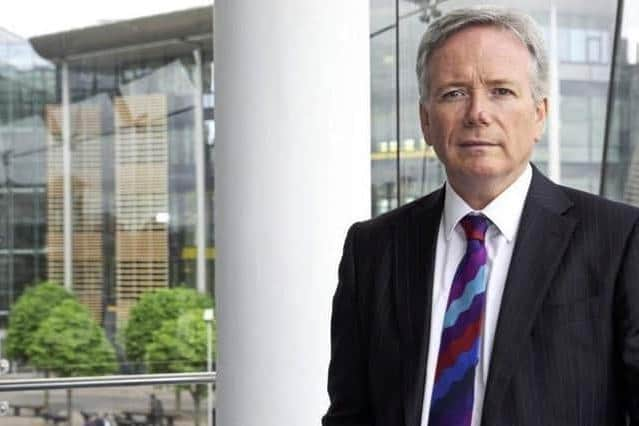 "We've heard about the workload and the waits. Just to put it into context chair, in England they were working very hard on their 18 month waiting lists. That's the focus on England at the moment.
"We are working very hard on our eight year waiting lists which is 96 months so in terms of comparison, how bad is it in England in terms of outpatients? Seven million patients waiting. The equivalent number when you take into account the population in NI would be in excess of 20m," he said.
Addressing the state of General Practice Dr. Black indicated it was likely more practices would hand back their contracts.
"In June of 2022 the BMA...did a press conference and said that we felt that at that stage the NHS in NI was broken. We felt that there were 20 GP practices in crisis, and we described the situation in terms of outpatient and inpatient waits.
"Since then 16 of those 20 practices have closed. They have handed back their contracts," he said.
Last November Racecourse Medical Centre handed its contract back to the DoH although Dr. Ravinder Kumar has since been recruited as its new contractor.
In February DoH confirmed Bridge Street Family Practice had handed back its contract and a process to appoint a new operator had been launched.
On Wednesday, Dr. Black warned more practices are under strain.
"At this moment in time we have 30 practices in crisis. How many of those will close? Which service is next to close? Is it going to be a surgical service in that hospital? Is it going to be medical, paediatric?" he asked.
NIAC Chair Simon Hoare asked if the problem was more pronounced in rural or urban areas.
He replied: "In general practice, areas of high deprivation suffer most because obviously those patients have much higher needs and therefore it is more difficult to meet those with a constrained budget.
"In terms of the hospital service you are looking at rurality and you are looking at the border areas and, as we know, five counties could be represented as border counties out of the six counties, of course.
"And we see the hospitals in the south west and in the southern areas suffering those so, I mean, we are the clinicians and we are here saying we cannot run the health service given the workforce and the funding constraints that we have at the moment and the patients aren't getting the service they need."