Andrea Corr tells how she was moved by 'awe-inspiring' story of Sister Clare Crockett
Andrea Corr has described how she was profoundly moved by the story of the late Sister Clare Crockett whose life she found 'awe-inspiring'.
Published 19th Apr 2023, 17:38 BST

- 3 min read
Updated 19th Apr 2023, 17:47 BST
The singer-songwriter told of how she saw herself in the young Derry woman who was killed in an earthquake in Ecuador aged just 33 in 2016.
Ms. Corr was speaking during the Sister Clare Crockett Retreat in the Long Tower.
"I came to hear about Sister Clare Crockett when I went to Lough Derg and met a wonderful woman there who is now a dear friend to me, Myra.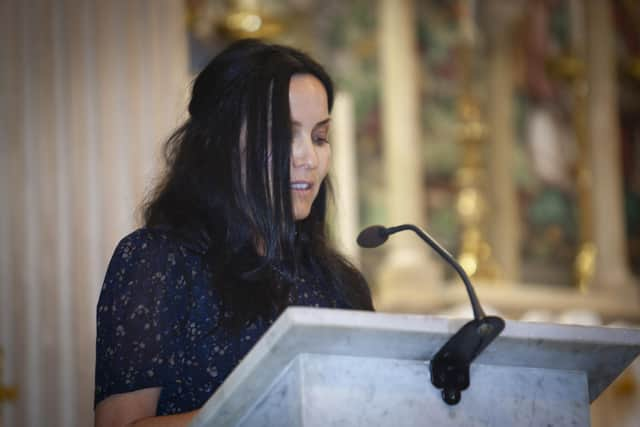 "It is funny when I think of this. I was unaware of Sister Clare but she had apparently heard me with my family [The Corrs]. Her sisters told me that when she was younger she used to sing with a hairbrush to our songs.
"I would like to have seen and heard that. Myra waxed lyrical about this effervescent Derry girl who wanted above all else to be famous but having had a profound encounter with Jesus Christ when she kissed the cross one Good Friday she chose to surrender her worldly dreams, to give her life and to use the gifts she had been blessed with in service of God," the singer told the congregation.
She recalled how she was sent copies of a book and documentary both of which were entitled 'All or Nothing' and how the film, in particular stopped her in her tracks.
"I remember watching, half-watching at first. I had it on while I was doing other things in the kitchen but I was struck and stilled at once. I had to sit down and give this my full attention. What arrested me most at first was that this girl was very, very familiar to me as a child.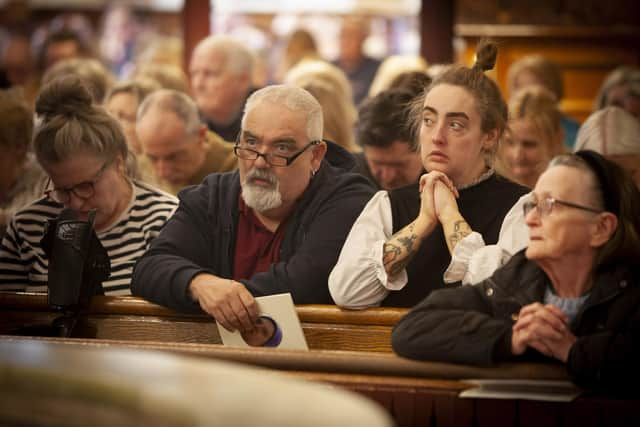 "In fact, it was almost a little hard to watch because I felt that I recognised her as a young girl. I saw myself in her. Our ways were so similar."
She added: "I wished like Sister Clare to act and sing, to make my mark in the world of entertainment, in a big and dizzying way. And of course the drinking and partying aspect of the teenage Clare resembled and resonated too.
"The truth is that it is just astounding and awe-inspiring to me, while recognising my own childish vanities that she, unlike me, chose to walk away from all that could have been hers and in place of her former dreams, in place of fame, wealth and beauty, as she described it in her testimony, she chose a life of poverty, chastity and obedience.
"It strengthens my faith to this day, in fact. It's a calling that she just must have heard, for she really did this at 17 years of age. She surrendered herself."
The singer continued: "It must have taken profound courage and trust. I marvelled at her evolution in this documentary film and this is where she grew beyond me and I see myself no more. She quietened.
"She no longer looked for attention. Her head was bowed in humility like she was in communion with the divine. I found this very, very beautiful."
Ms. Corr ended with a rendition of one of Sister Clare's favourite hymns 'Come to Jesus' accompanied by local musicians Bethany and Lauren.