Apprentice Boys to celebrate St. Patrick's Day with parade in Derry city centre
The Apprentice Boys of Derry will parade through Derry City centre in celebration of St. Patrick's Day.
Published 16th Mar 2023, 16:06 BST

- 1 min read
Around 150 members of the loyal order and 25 supporters are expected to join the William King Memorial Flute Band for a parade from the Fountain via the Diamond to St. Columb's Cathedral from 12.10pm on St. Patrick's Day.
The Apprentice Boys traditionally carry 'St. Patrick's Cross' alongside the crimson banner of the loyal order during the St. Patrick's Day demonstration.
The parade will leave St. Columb's Cathedral after a short St. Patrick's Day service from 1.10pm and eventually make its way to the Memorial Hall in Society Street via the Fountain and the Diamond.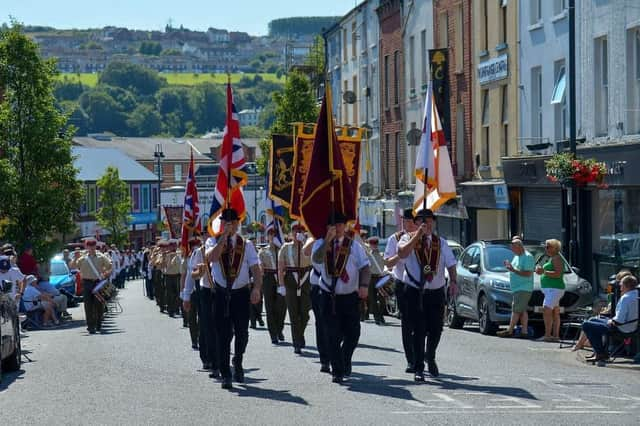 Details of the demonstration have been submitted to the Parades Commission by the Apprentice Boys of Derry No Surrender Parent Club.
The Apprentice Boys are best known for their traditional 'Shutting of the Gates' and 'Relief of Derry' demonstrations which take place in December and August respectively and commemorate the Siege of Derry.