College Union appeals for 'old boys' to get in touch
The St. Columb's College Union wants people to let them know about former alumni of the storied Derry school who have gone on to make a mark in their subsequent careers.
Published 4th May 2023, 13:23 BST

- 2 min read
Updated 4th May 2023, 13:28 BST
President Garvan O'Doherty told the 'Journal' the past pupils' union wishes to start building an even more extensive network of all the St. Columb's 'old boys' who have made considerable achievements in their chosen fields.
Last month Professor John McCloskey became the latest recipient of the College Union's prestigious Alumnus Illustrissimus award at its annual awards in the City Hotel, which was addressed by the former Taoiseach Bertie Ahern.
Previous 'lights' to have received the award include Bishop Edward Daly, John Hume, Seamus Heaney, Brian Friel, Phil Coulter, Martin O'Neill, Seamus Deane, Paul Brady, Declan McGonagle, Eamon Martin, Mark Durkan, Tony Connelly, Colin Harvey, Colm Long, Brian Dooher, Patrick Johnston, Peter McCullagh, John Toland, Liam McCollum, James Sharkey, James Doherty, Raymond Flannery, Breandán Ó Doibhlin and Sean Mullan.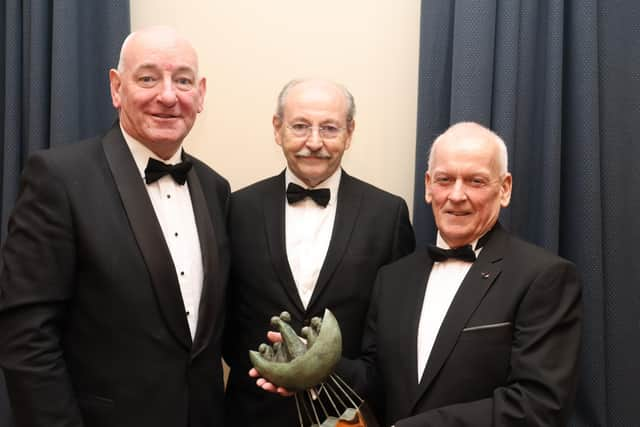 Mr. O'Doherty said the union hopes to broaden its reach even further.
"We are going to ask people to let us know about former students who went to St. Columb's and went on to excel in whatever field and wherever they ended up in the world," he said.
The College Union is fast approaching its centenary having been officially founded on November 5, 1929. However, its roots stretch back over a century.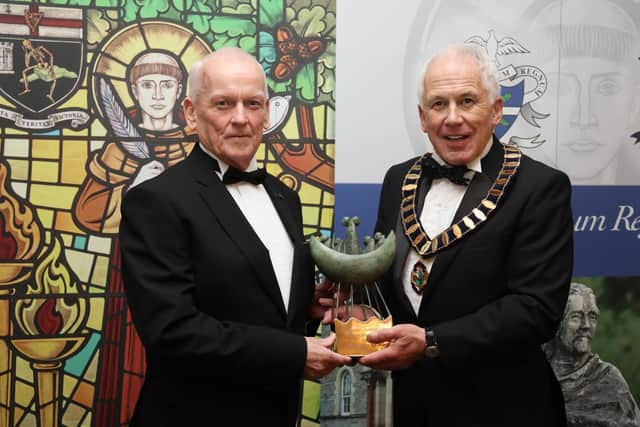 "The idea of such an association can be traced back to much earlier: in 1906 a meeting of the 'Old Boys of St Columb's' was held in Dublin, arranged probably by Professor Patrick Semple of the National University of Ireland," according to the union's own literature.
"This had evoked at the time a letter of congratulations from Dr. John K. O'Doherty, the bishop of Derry who wrote: 'I am delighted to learn that the past students of St Columb's have had the good taste to form themselves into a distinct body whereby the old esprit de corps will be preserved'." The rest is history. For more information visit: http://stcolumbsalumni.com/
For pictures of last month's annual awards turn to Page 28.