Trade union and business leaders describe Derry's high dole rate as 'unacceptable' and symptom of 'regional inequality'
Trade union and business leaders have described Derry's high dole rate as 'unacceptable' and a symptom of 'regional inequality' .
Published 20th Mar 2023, 10:07 BST

- 2 min read
Updated 21st Mar 2023, 12:03 BST
They were speaking as the latest figures showed the rate of working age people in Derry/Strabane claiming welfare entitlements remains unchanged and is still the highest in the North.
Niall McCarroll, Chair of the Derry Trades Union Council, said: "These latest figures do nothing to build any confidence in our young people or that their futures are here, in Derry and the NW.
"The unacceptable levels of decent, well-paid jobs, the lack of economic sustainability or growth, low pay, precarious and unstable employment practices continue to be our past, present and future."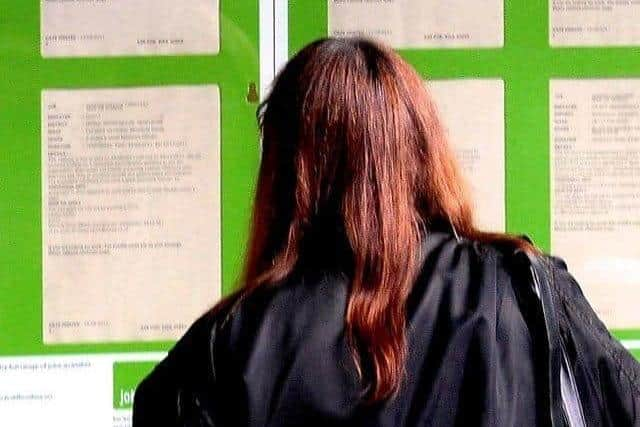 Derry Chamber of Commerce President Selina Horshi said: "The latest statistics again underline the fundamental need for rebalancing our local economy, to ensure the benefits of investment are felt as much in the NW as anywhere else.
"We need investment to create meaningful employment opportunities, to fund training and education opportunities.
"It is a clear sign that regional inequality can only be resolved through the restoration of the Executive and Assembly.
"Businesses here continue to drive forward economic growth in spite of these challenges but we cannot meet our full potential without political leaders to champion it and create an environment to help."
The latest labour market report shows the rate of Jobseekers' Allowance (JSA) or Universal Credit (UC) claimants in Derry/Strabane is nearly a full percentage point (0.8 per cent) higher than in Belfast – where the rate is also unchanged and is the second highest in the North at four per cent.
A monthly overview of key labour market statistics shows that 4,530 (4.8 per cent of working-age people) people are claiming either JSA or UC.
The rate for men is 6.3 per cent (2,885 claimants) while the rate for women is 3.4 per cent (1,645 claimants).
The overall rate is three percentage points higher than Lisburn and Castlereagh where the rate is just 1.8 per cent.
Lisburn and Castlereagh has the lowest rate of any local government district in the North.
The latest figures show the claimant count rate in Derry and Strabane is 2.7 times that of Lisburn and Castlereagh.
However, the rate is also significantly higher than in the district's most immediate neighbouring council areas.
For example, the rates in Causeway Coast and Glens, Fermanagh and Omagh and Mid Ulster were just 3.2 per cent (2,760 people), 2.4 per cent (1,665 people) and 2.1 per cent (1,960 people) respectively.
Despite posting the highest rate of claimants, there was a slight year-on-year reduction in the count rate in Derry/Strabane.
The number of claimants reduced by 295 between February 2022 and February 2023 – a -6.1 per cent reduction.