'Vitriol' levelled at John Hume at time of talks with Gerry Adams 'astonishing' says, Dr. Eamonn McKee
A senior diplomat who worked on the Good Friday Agreement has described the 'vitriol' directed at John Hume during the early stages of the peace process as 'astonishing'.
Published 23rd Jan 2023, 14:54 BST

- 2 min read
Updated 23rd Jan 2023, 15:40 BST
Dr. Eamonn McKee made the observation at the Oireachtas Joint Committee on the Implementation of the Good Friday Agreement.
"On the Hume-Adams dialogues, we have to go back to the circumstances. The vitriol directed at John Hume was quite astonishing for a man who was absolutely dedicated to peace and who had a strategic insight that if there was going to be peace in Ireland, it was not going to happen by building the middle ground outwards. It was going to have to be an inclusive process," said Dr. McKee.
Senator Niall Ó Donnghaile, addressing Dr. McKee, alongside Wally Kirwan, a retired senior official at the Department of the Taoiseach, and Martin Mansergh, a key adviser during the peace process, raised the opposition to the Hume-Adams talks.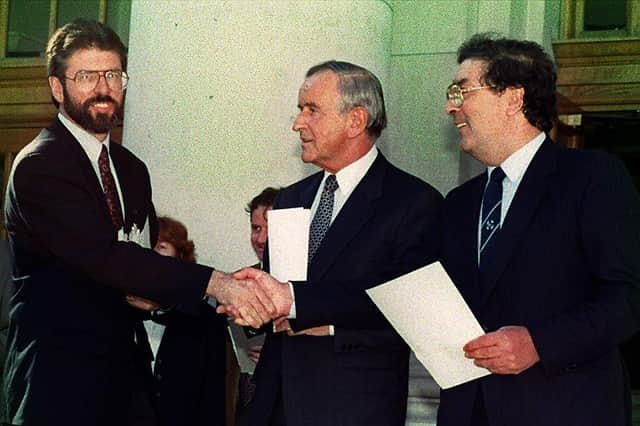 "On the looking back side of things and learning, I am also very conscious that we think sometimes the main thrust of the opposition to the GFA, talks and dialogue and everything else was confined to the North or elements of the British establishment.
"I am also conscious that the three witnesses have been involved in this area for a long time and would have had to remain steadfast throughout what was a vitriolic response to Gerry Adams and John Hume engaging.
"That came from the political establishment and the media. The witnesses had to navigate and work through that experience to ensure dialogue prevailed. In this State, as well, there was support for seeing that through," he stated.