Diplomat who worked on Bloody Sunday dossier speaks of 'exhilaration' at families' reaction to apology
A diplomat who helped to draw up a dossier of new evidence on Bloody Sunday that precipitated the Saville Inquiry has spoken of his 'exhilaration' on witnessing the families' reaction to David Cameron's apology in Guildhall Square in 2010.
Published 23rd Jan 2023, 12:09 BST

- 2 min read
Wally Kirwan, a retired senior official at the Department of the Taoiseach, said: "I was in Guildhall Square, Derry on the day that Prime Minister Cameron made his apology, when somebody among the relatives put their thumb up behind the stained glass windows of the Guildhall, and it was a very exhilarating moment."
Mr. Kirwan was providing evidence to the Oireachtas Joint Committee on the Implementation of the Good Friday Agreement.
He told the committee how he and Dr. Eamonn McKee, a senior official in the Department of Foreign Affairs, had worked on a dossier of new evidence based partly on Don Mullan's 'Eyewitness Bloody Sunday' that was submitted to the British Prime Minister Tony Blair in 1997.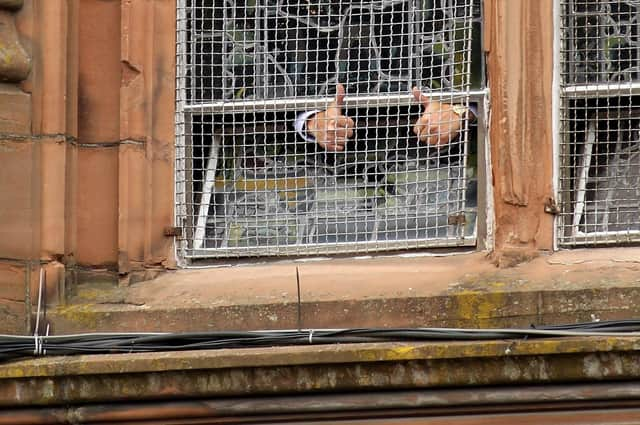 "He and I collaborated with another official in drawing up the dossier John Bruton [former Fine Gael Taoiseach] gave to Tony Blair about what was then the new evidence relating to Bloody Sunday in Derry in January 1972.
"Dr. McKee did most of the work on that. It was a very powerful confidence-building factor at the time when Tony Blair decided to set up the Saville inquiry which, of course, vindicated the people who were shot on Bloody Sunday," he said.
Dr. Kirwan particularly praised Dr. McKee who is currently serving as Ireland's ambassador to Canada, Jamaica and the Bahamas.
"That was a very important thing that Dr. McKee did. He did most of the work on that dossier," said Mr. Kirwan.
The former diplomat spoke of how years before both Bloody Sunday and the Saville enquiry he had been in Derry on October 5, 1968.
Mr. Kirwan told the committee how his late wife and her mother – who were McGinley's from the Fanad – had to take shelter in a chip shop to avoid 'getting their heads beaten in' after the take part in the civil rights march that day.
He himself avoided injury after being rescued from attack in the city centre that evening, he told T.D.s and senators.
"It has been a long road since I was in Derry on October 5, 1968. I had been away in Holland for a course for a period and I had a car which was getting rusted away in the salty sea air where I lived.
"When the civil rights march was forming up at the bridge in Derry, I was painting my car with rust primer. My late wife and her mother were participants in that march more on impulse and they had to take refuge in a chip shop to avoid getting their heads beaten in.
"Later that evening, I myself was at that risk at Butcher's Gate but a couple of hefty men got me under the elbow and brought me to safety. That was where I started my involvement with Northern Ireland," he said.