'Historical under-provision' of university education in Derry on agenda at RIA event
The 'historical under-provision' of university-level education in Derry will be top of the agenda at a symposium in the Playhouse next week.
Published 23rd May 2023, 12:23 BST

- 2 min read
Updated 23rd May 2023, 12:24 BST
The discussion event – entitled 'Strengthening the regional impact of higher education in the Northwest' – will be hosted by the Royal Irish Academy (RIA) & John and Pat Hume Foundation will take place on Tuesday from 9.30am to 1.30pm.
The initiative follows the publication by the RIA Higher Education Futures Taskforce in 2021 of its discussion paper – 'The role of regions and place in higher education across the island of Ireland' – which concluded 'the north-west region of the island of Ireland has been disadvantaged in both jurisdictions due to inevitable limitations imposed by a land border and its peripherality from the major centres of political and economic power and focus, namely Belfast and Dublin'.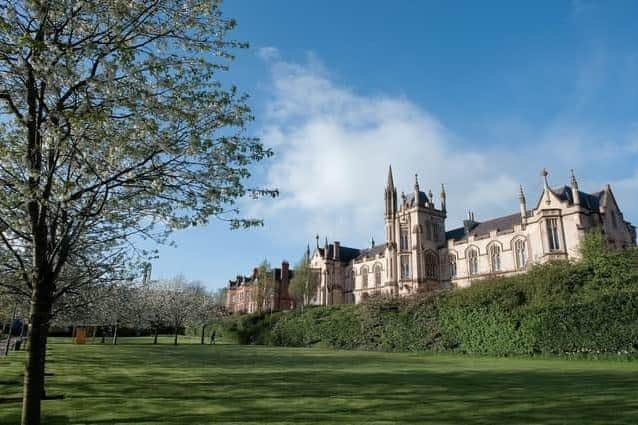 The paper called for the formation of an independent body to plan for cross-border university provision in the north west.
The RIA has said next week's event will seek to build on these conclusions and recommendations.
"The purpose of the session is to bring together Higher Education (HE) stakeholders in the Northwest of Ireland in order to discuss the provision of HE in the Northwest and the historical under-provision in some areas.
"We will be considering issues such as student migration and the impact it has on regional development etc. The discussion will build on the regions paper published as part of the RIA HE Futures series," said the RIA.
In January Professor Gerry McKenna, Senior Vice-President of the Royal Irish Academy, briefed Derry City and Strabane District Council's Governance & Strategic Planning Committee, and told members how a new federal university institution centred in Derry could end the 'intolerable' concentration of student places in Belfast.
Anyone wishing to attend the event next Tuesday is required to register in advance.
"Registration will take place at 9.30am with the event commencing with a keynote address at 10am. This will be followed by a panel discussion after which participants will be invited to share their views in breakout groups.
"A full agenda will issue shortly to all registered participants."